Pathogen Testing Leader Aperiomics Launches Test for Novel Coronavirus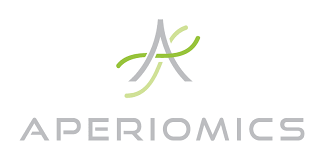 Sterling, Virginia – March 20, 2020 – Aperiomics, a biotechnology company deploying advanced technologies to identify the root causes of infectious disease, announced today it is now offering a test for the novel coronavirus.
Aperiomics' Xplore-COVID-19™ test is available nationwide today and the company has already begun taking orders for the test. With the ability to process up to 1000 coronavirus tests per week, Aperiomics can provide test results within 48 to 72 hours of receiving a sample. The tests, which can be ordered for patients at a cost of $250 per sample, utilize a PCR technique designed to identify specific genetic markers within the coronavirus using samples obtained via throat swabs. This test utilizes existing sample collection, DNA extraction, and PCR identification technologies.
"Our mission is to ensure that no one suffers needlessly from an infectious disease – and that means doing our part to help in the fight against COVID-19," said Dr. Crystal Icenhour Ph.D., specialist in Pathobiology & Molecular Medicine and CEO of Aperiomics. "In this moment of crisis, we have an obligation to pivot our resources and expertise towards combatting this pandemic. We know that testing as many people as possible is key to keeping our population healthy during the coronavirus outbreak. The Aperiomics team will maximize our lab's capacity for this test to meet the nationwide demand for testing."
This new testing capability is the result of a collaborative effort within the biotech community. Aperiomics has partnered with trusted peers including Integrated DNA Technologies (IDT), who are supplying the critical primers and probes needed to conduct these tests and Zymo Research who are providing DNA/RNA sample collection and RNA extraction reagents.
"IDT is privileged to have rapidly achieved large-scale manufacturing of key components that enable testing of millions of Americans for COVID-19 and this collaboration with Aperiomics will allow us to ensure that thousands more have access to critical testing during this challenging time," said  Trey Martin, President of IDT. "We are impressed and motivated by the spirit of cooperation and collaboration within the biotech industry as we work together to counter this global threat."
"Zymo Research is proud to partner with Aperiomics to provide state-of-the-art sample collection and RNA extraction reagents for their COVID-19 test," said Marc Van Eden, PhD, Vice President of Business Development. "A unique transport medium kills the virus and preserves viral RNA at room temperature until extraction and testing can be facilitated. It is more important now than ever that we work within the biotech industry and come together for the greater good of humanity."
Aperiomics has built its name as the leader in cutting edge pathogen detection and is the only company able to identify every known bacterium, virus, fungus, and parasite through its deep shotgun metagenomic sequencing test, Xplore-PATHO®. Aperiomics will continue to fulfill orders for its Xplore-PATHO® testing in addition to conducting coronavirus tests as long as demand remains high.
Medical professionals interested in ordering coronavirus testing from Aperiomics should contact the company at orders@aperiomics.com or 703-229-0406.
About Aperiomics
The only company of its kind and scope in the world combining advanced DNA testing, the power of big data and decades of infectious disease expertise, Aperiomics is revolutionizing the way that medical professionals around the world identify infections. Supported by the National Science Foundation, Aperiomics identifies every known bacterium, virus, fungus, and parasite through deep shotgun metagenomic sequencing, using its proprietary, world-renowned database containing nearly 40,000 microorganisms. Helping doctors and their patients identify the causes of infections that other tests cannot identify, Aperiomics streamlines the path to a positive clinical outcome. Aperiomics was named Life Science Innovator of the Year in 2016 and International Start Up of the Year in 2018. www.aperiomics.com