Total RNA Sequencing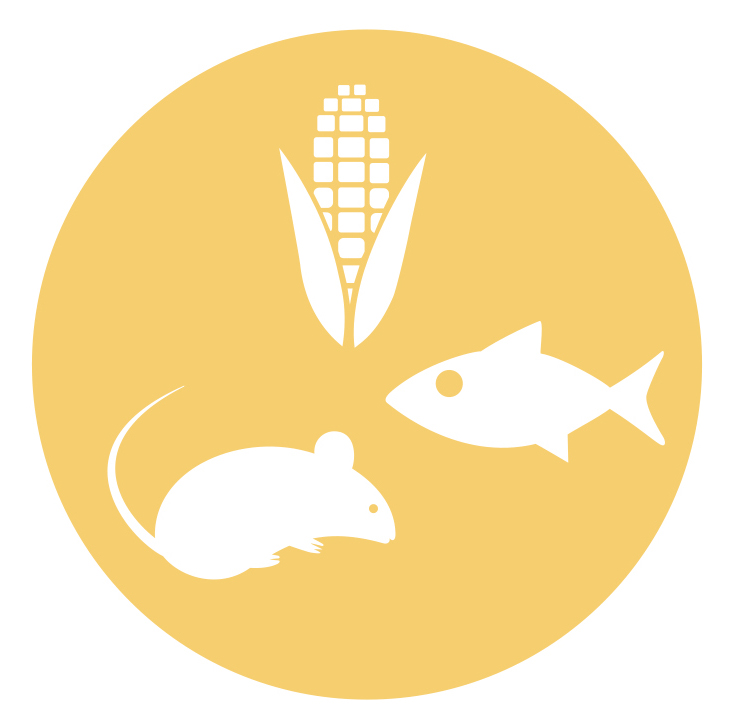 Compatible with low input, FFPE samples, and any organism (mammals, plants, bacteria, and more)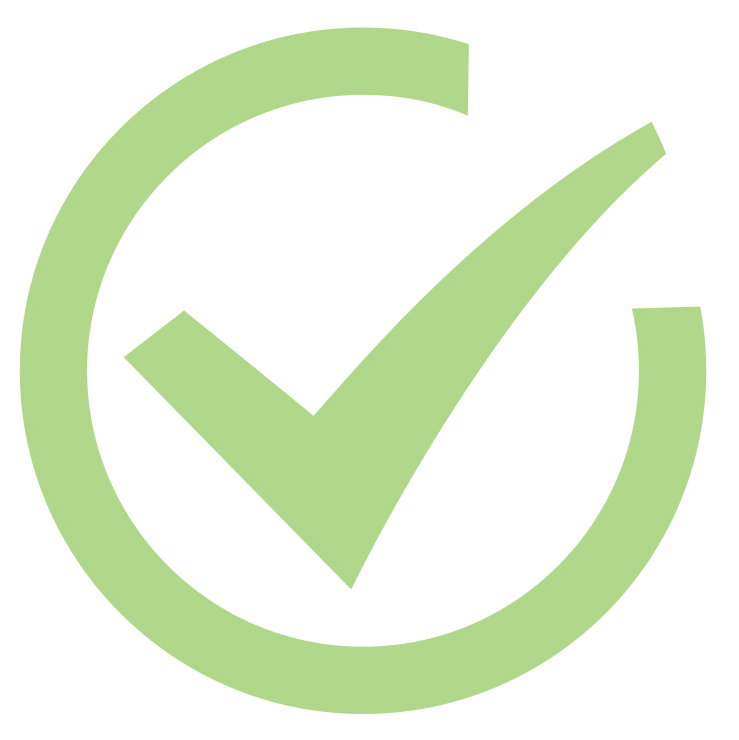 Validated solution for unbiased gene expression profiles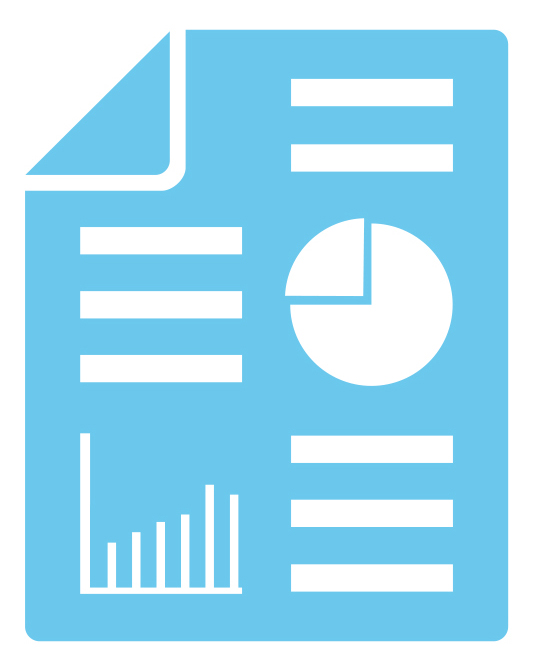 Comprehensive publication-ready bioinformatics gene expression analysis report
Get A Free Consultation
User Friendly & Comprehensive Report
Publication-Ready Gene Expression Analysis at the Touch of a Button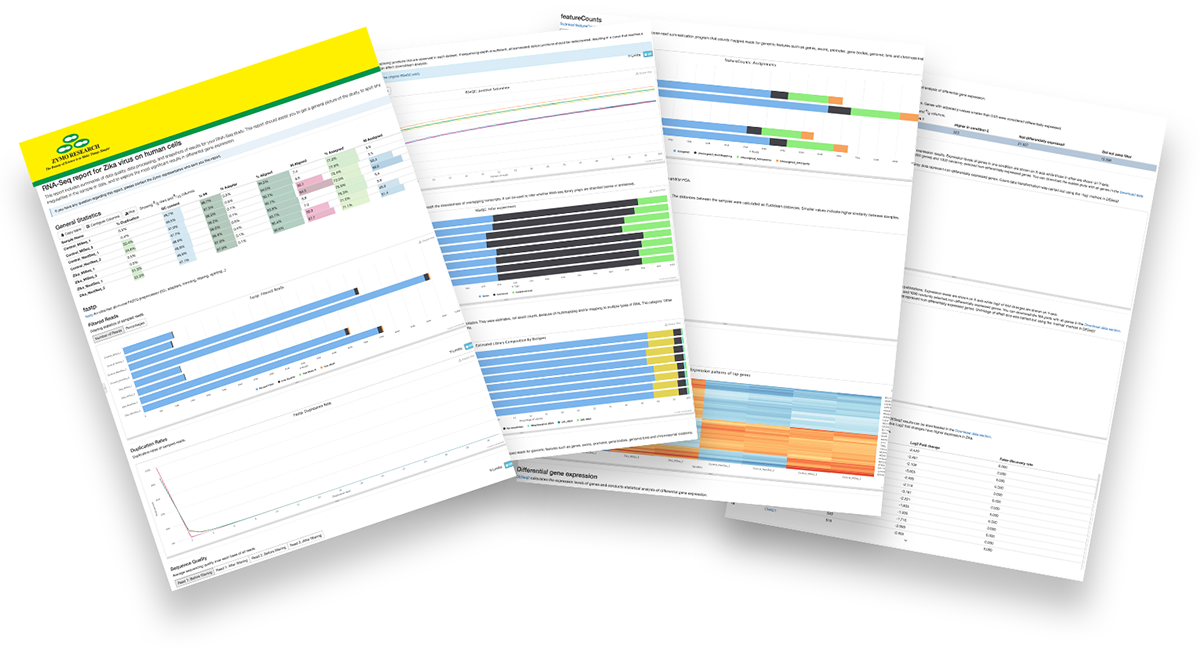 Full Analysis Includes:
Sample Distance Matrix (PCA/heatmap)
Differential gene expression
Scatter plot
MA plot
Gene set enrichment
Unbiased Gene Expression Data with Probe-Free Technology
Workflow Certified Using RNA Standards of Known Composition
Probe-Free rRNA Depletion
Unbiased Libraries
(264 genes affected)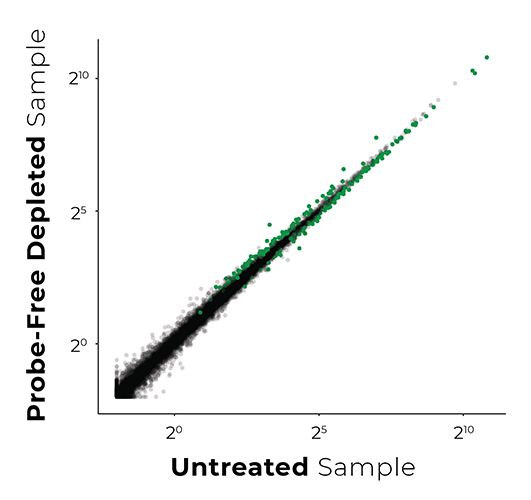 Probe-Based rRNA Removal
Biased Libraries
(3,603 genes affected)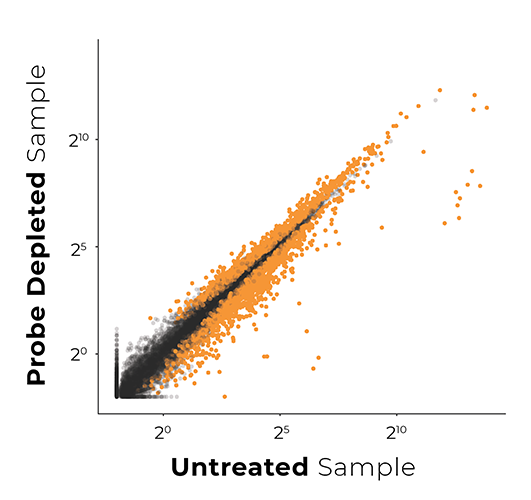 Human reference RNA + ERCC spike-in samples subjected to Zymo-Seq probe-free rRNA depletion or competing methods shows dramatically biased transcript removal using Probe-based technique.
Robust Workflow Compatible with Any Sample Type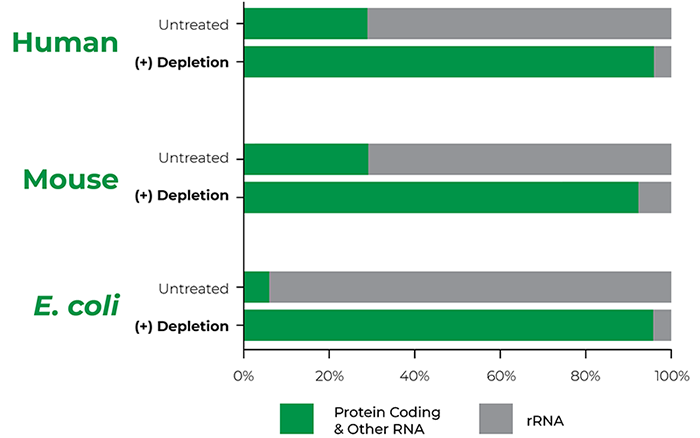 microRNA Sequencing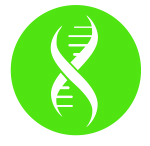 Efficient microRNA capture and isolation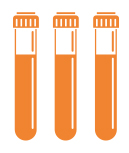 Compatible with cfRNA from plasma and serum samples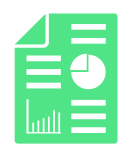 Comprehensive publication-ready microRNA expression data analysis
View Sample Report
Efficient microRNA Capture from Biological Samples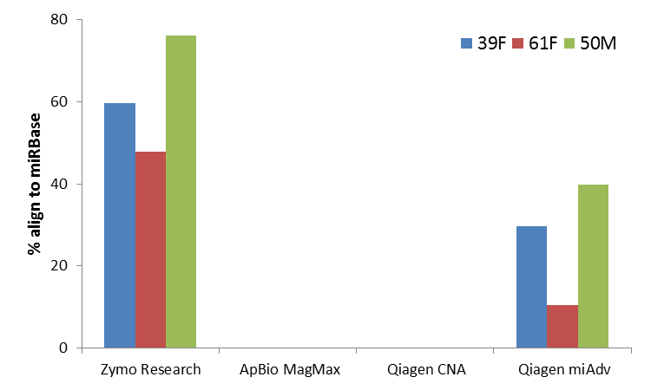 Total cell-free RNA from a set of three different donors captured using ZymoResearch RNA isolation methods followed by optimized cfRNA-seq library prep generates more reads that align to either the human reference genome (hg38, left/top) or a microRNA database (miRBase, right/bottom). View the white paper to learn more.
Total RNA-Seq Technical Specifications
| | |
| --- | --- |
| Sequencing Platform | NovaSeq 6000™ or NovaSeq X™ |
| Read Length | 2 x 150 bp, Unique Dual Indexing (UDI) |
| Sequencing Depth | ~30 mln read pairs (can be customized) |
| Accepted Sample Types | RNA, Cells, Tissue, FFPE Tissue Samples |
| Library Prep | Zymo-Seq RiboFree Total RNA Library Kit (cat. R3000) |
| rRNA Depletion | Enzymatic rRNA depletion compatible with any species |
| Data Visualization | Sample similarity matrix, MDS plot, heatmap with top gene expression patterns, scatter plot, MA plot |
| Statistical Analysis | Differential gene expression analysis with DESeq2 package, gene set entrichment analysis (if pathway annotation is available) |
Tell Us About Your RNA-Seq Service Project
Please describe your project and one of our scientists will reach out to assist you.