ChIP-Seq Analysis Service
Personalized Project Design with Comprehensive Bioinformatic Analysis
ChIP-Seq analysis service is a powerful tool for genome-wide mapping of histone modifications, protein DNA interactions, and identifying consensus protein binding sites in DNA.
Full Chromatin Immunoprecipitation Services
ChIP-Seq Analysis Service Features
Customized Help With Design Plan
End-to-End Support From an Expert Team
In house Next-Gen Sequencing
Rapid Turnaround Times
Comprehensive Bioinformatics
Low Sample Input Compatible
Customized Help With Design Plan
In house Next-Gen Sequencing
Comprehensive Bioinformatics
End-to-End Support From an Expert Team
Rapid Turnaround Times
Low Sample Input Compatible
High Quality Data Generation

Access To Experienced Scientists
Our dedicated, PhD led team has over 20 years of epigenetic expertise. With the Zymo Research ChIP-Seq analysis service, all you need to do is submit your samples and let the Zymo Research service team process them using optimized proprietary enrichment procedures and NGS library sequencing and analysis.
If you have a completed ChIP assay, Zymo Research's qualified scientists can assist you in library construction and Next-Gen Sequencing.
Publication-Ready Data At Your Fingertips
Zymo Research's ChIP-Seq analysis service includes comprehensive in-house bioinformatics and statistical analyses as well as group comparisons, presented in a user-friendly and interactive report.
Let Zymo Research do the bioinformatics so you don't have to!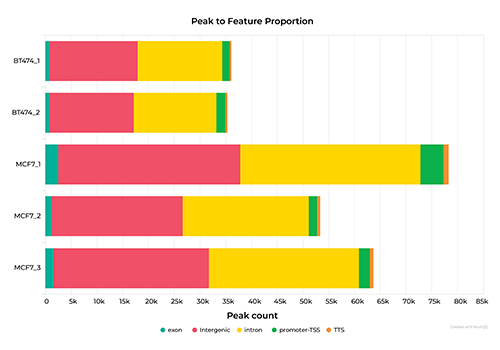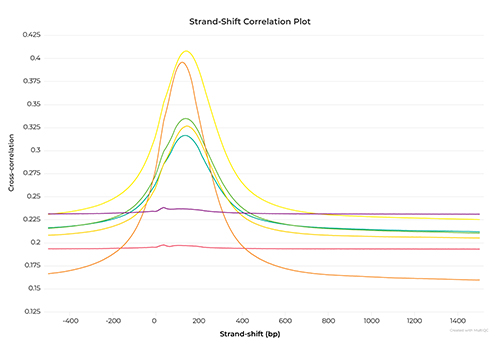 VIEW SAMPLE REPORT
Customizable ChIP-Seq Analysis Service Workflow
We Can Customize At Any Step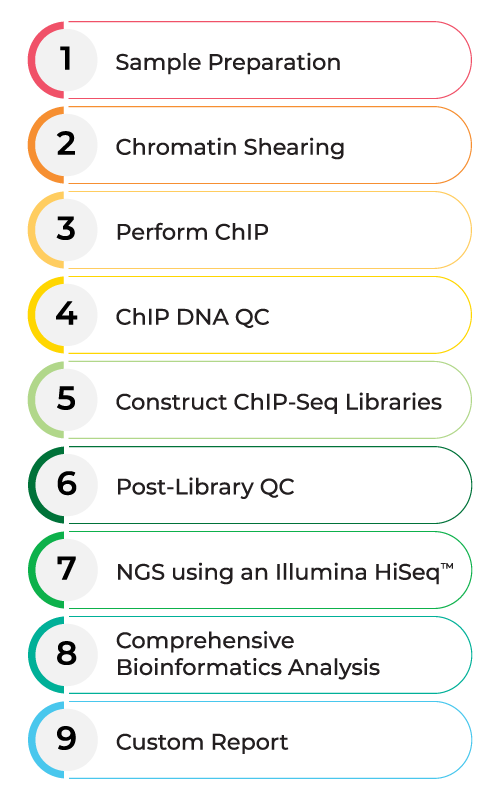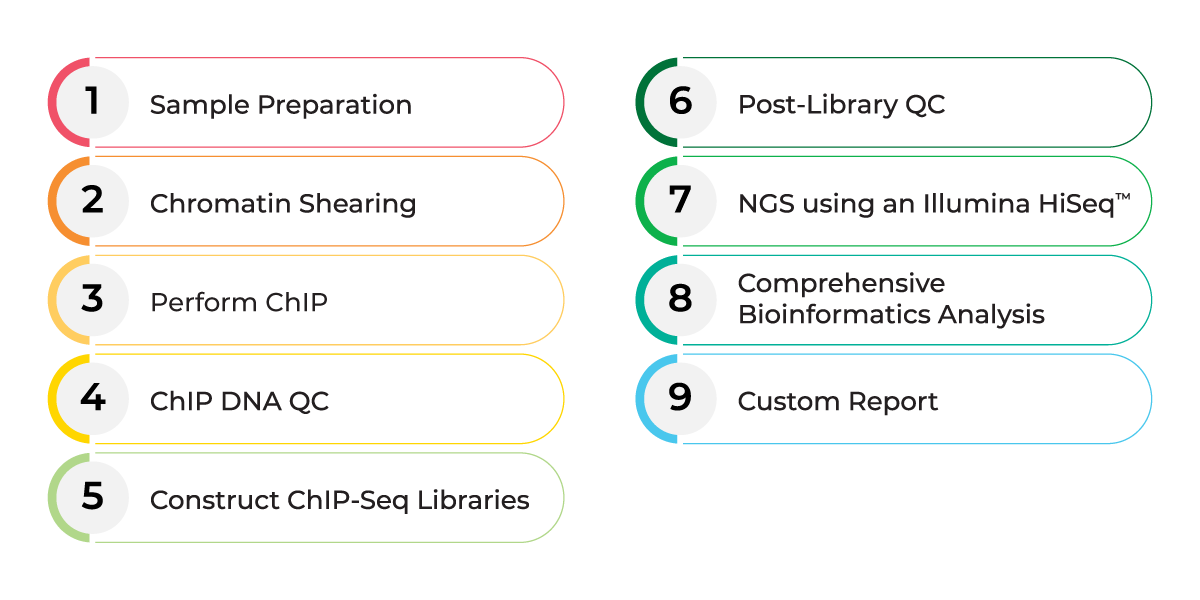 Multiple Payment Options Available
Introduction to ChIP-Seq Data Analysis
Have questions about the ChIP-Seq analysis service process?
Learn more about ChIP-Seq and its analysis below.
Cited in Major Publications
ChIP-Seq Analysis Service Citations