Novel MAGicBead™ Technology
MAGicBead™ cfDNA Isolation Kit
Move away from traditional silica-based DNA binding chemistry with the MAGicBead™ cfDNA Isolation Kit. Eliminate alcohol-based washing and drying steps with an innovative DNA binding/release mechanism that is quick and efficient. Eluted cfDNA is free of enzymatic inhibitors that can interfere with PCR or other sensitive downstream applications, including Next-Gen Sequencing.
Highest Yield:

Robust cfDNA isolation from up to 10 mL plasma w/ unique MAGicBead™ technology

Compatible:

Any open automation platforms and a variety of biofluids, including plasma

NGS-Ready:

High-quality cfDNA ideal for Next-Gen Sequencing and other applications
Streamlined Workflow with Superior Yields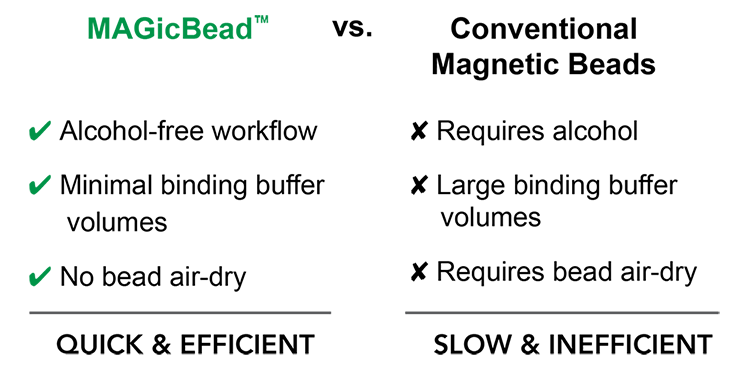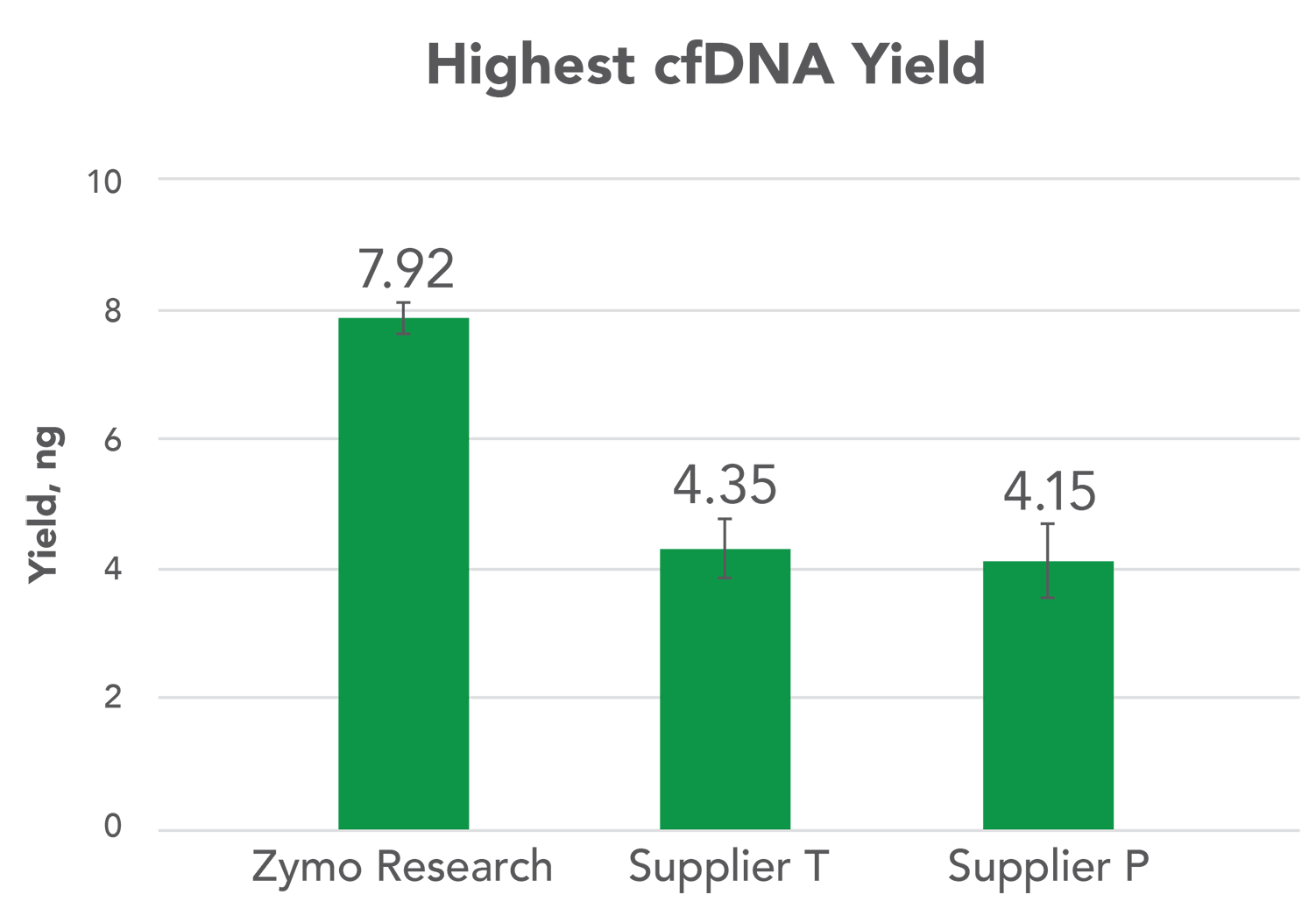 Streamlining cfDNA workflows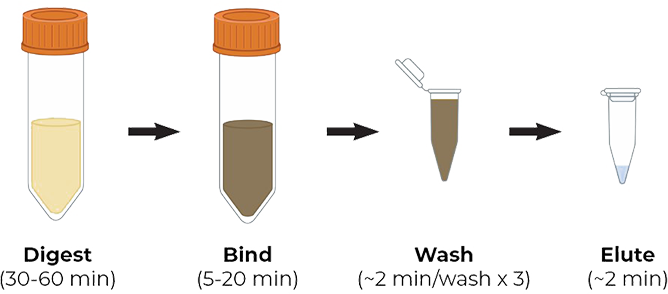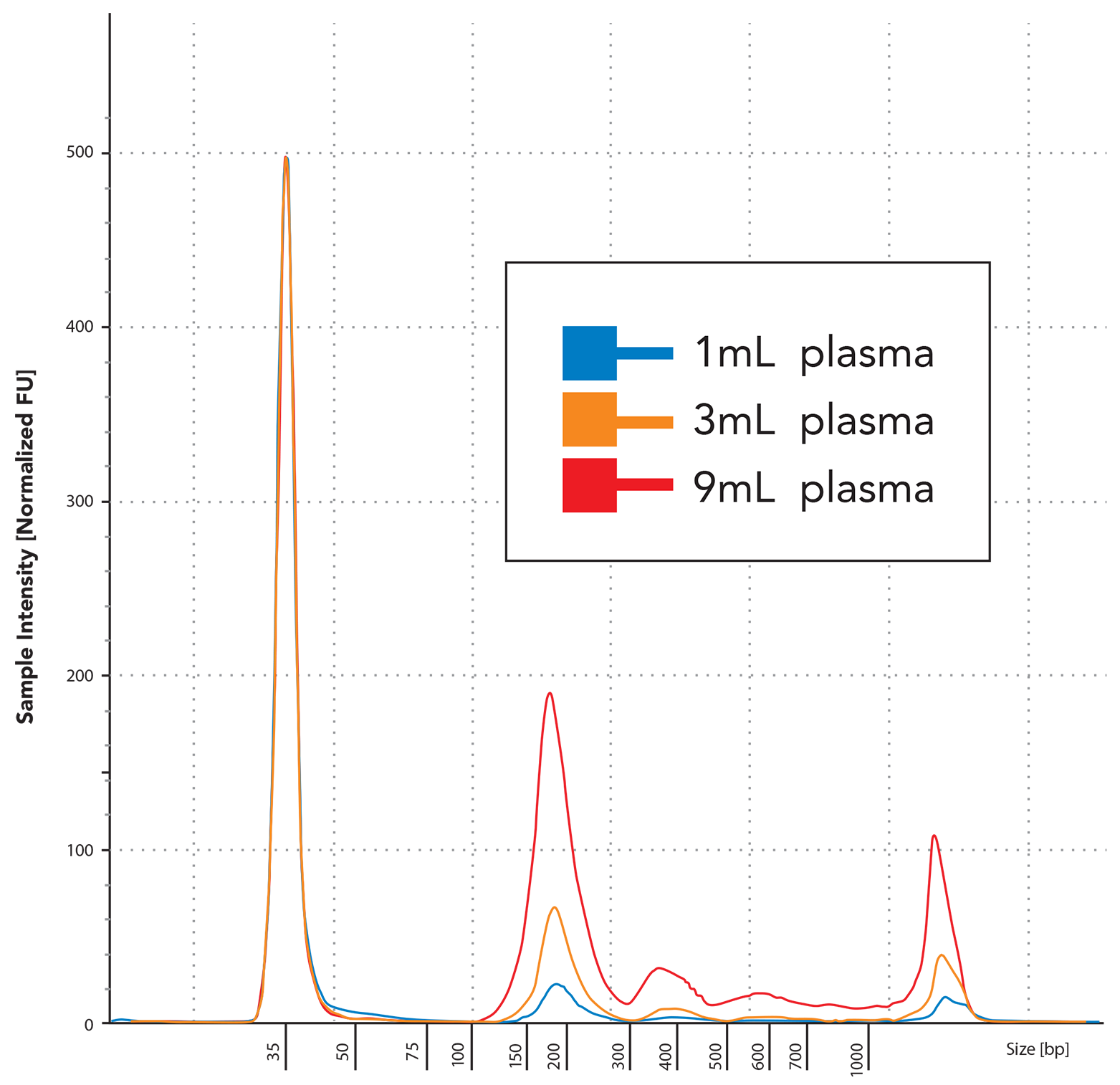 Ease of Use Facilitates Broad Compatibility
Sample Types
Blood Tube Types (Plasma)
Automation Platforms
Plasma
K2EDTA
KingFisher™ Flex/Apex (Thermo-Fisher)
Serum
Streck-DNA
Fluent® X (Tecan)
Saliva
K3EDTA
Microlab® STAR™ (Hamilton)
Urine
Na2EDTA
OT-2 (Opentrons)
Cerebrospinal fluid
Na-Citrate
Amniotic fluid
Na-F / K-Oxalate
Spent cell culture media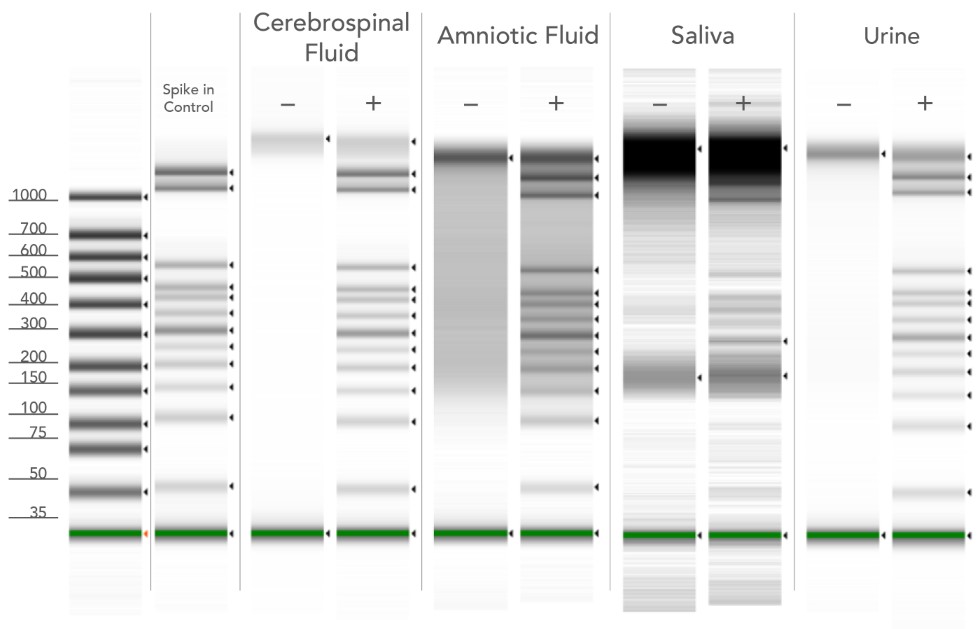 Compatible with wide variety of sample types
500 μL of cerebrospinal fluid, amniotic fluid, spun-down saliva (12,000 x g for 5 min at RT) or 3 mL of urine
Visualized using Cell-free DNA ScreenTape Analysis™ (Agilent Technologies)
Disclaimer
All trademarks and copyrights belong to their respective owners.