Save over an hour
Don't fumble with phase separation
Direct-zol
Conventional
Method
Direct-zol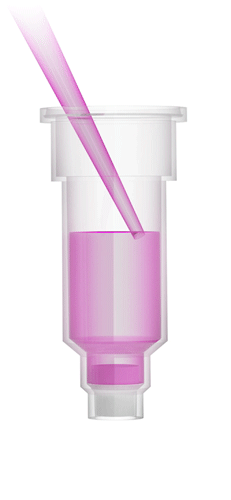 7 minutes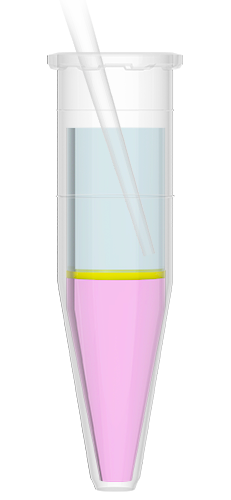 90+ minutes
Conventional Method
No chloroform. No precipitation.
High Quality
NGS-Ready RNA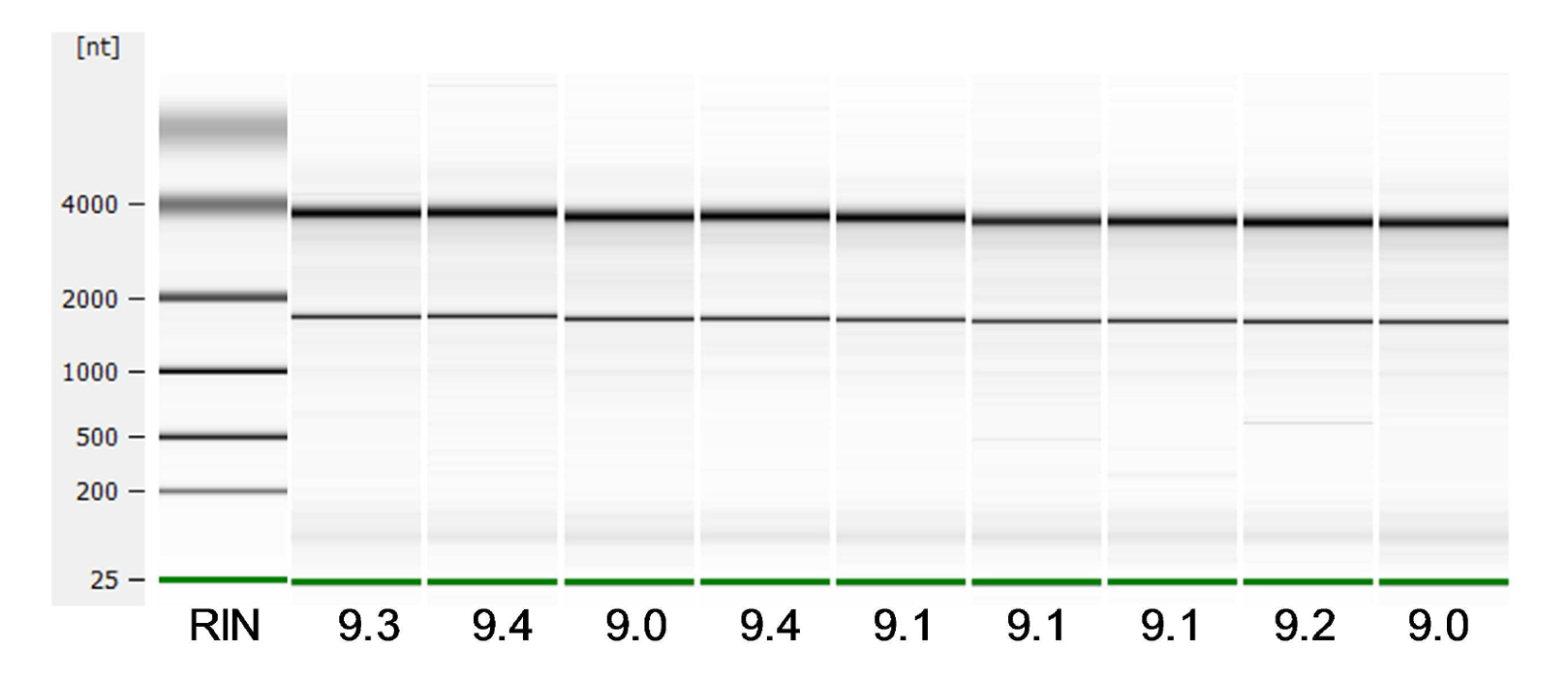 Consistently obtain RNA with high RIN values
Highest Yields
The Power of a Microprep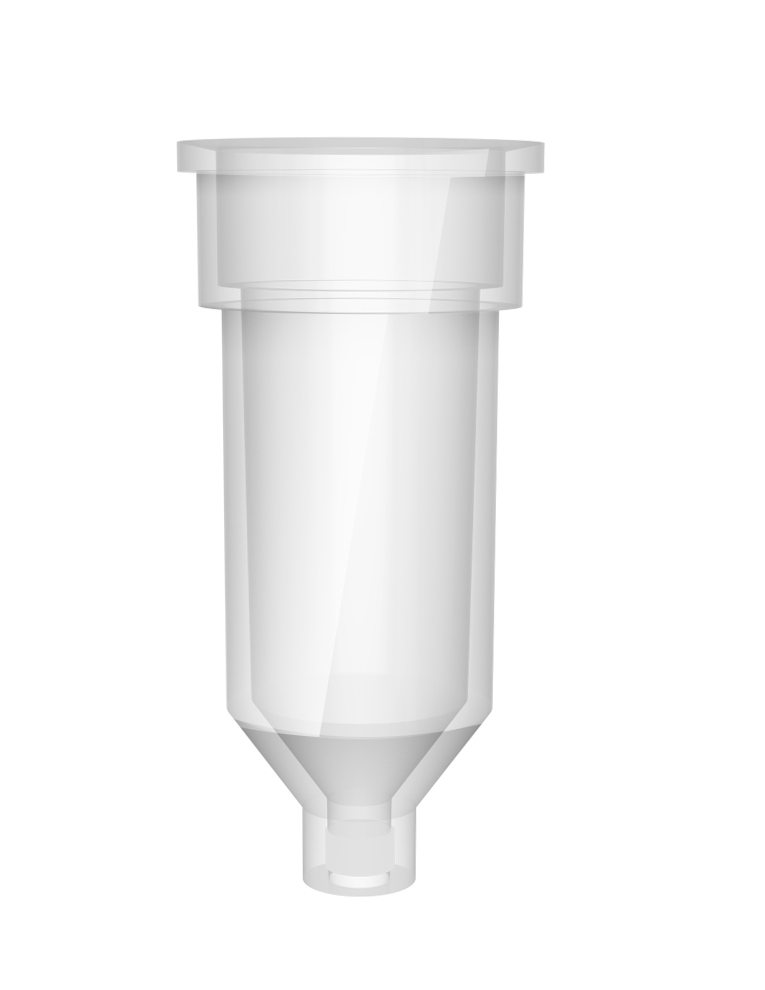 Designed for small inputs
Experience no RNA loss
4x More miRNA than Conventional Method
6 µl Elution
Non-Biased Recovery
The conventional method can have biasing effects on what you actually recover. Kim et. al. have shown that for TRIzol extractions there is bias in miRNA recovery depending on the amount of input used – small RNAs with low GC content were lost when the amount of cells were smaller. To obtain results you can trust, use Direct-zol to recover ALL the RNA in a sample.
Kim, YK et al. Short Structured RNAs with Low GC Content Are Selectively Lost during Extraction from a Small Number of Cells. Molecular Cell. 2012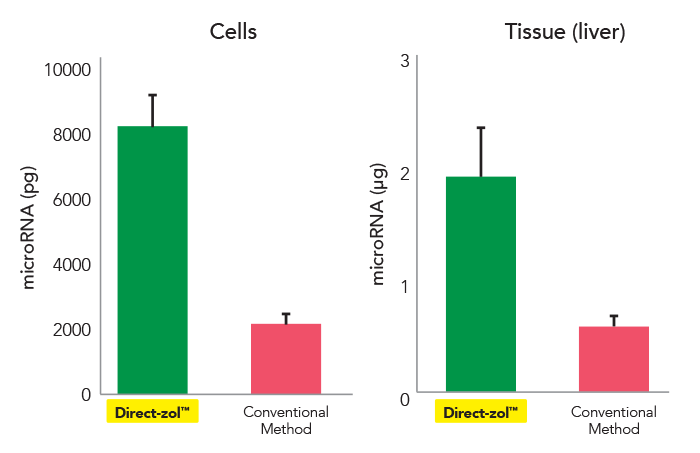 Direct-zol RNA kits recovered ~4-fold more miRNAs (< 40 nt) than conventional methods. miRNAs purified from cells and tissue were quantified using Bioanalyzer small RNA chip.
Nothing else compares
Unparalleled Technology
| | Direct-zol™ | TRIzol Method | Supplier A miRNA Kit | Supplier Q Phenol Kit |
| --- | --- | --- | --- | --- |
| Time per Prep | 7 min. | 90+ min. | 30 min. | 30 min. |
| No Phase Separation | | | | |
| NGS-Grade | | | | |
| Small RNA Recovery | | | | |
| DNase I included | | | | |
Only Direct-zol™ skips phase separation using TRIzol to achieve NGS-Ready RNA in 7 minutes
Eliminate DNA Contamination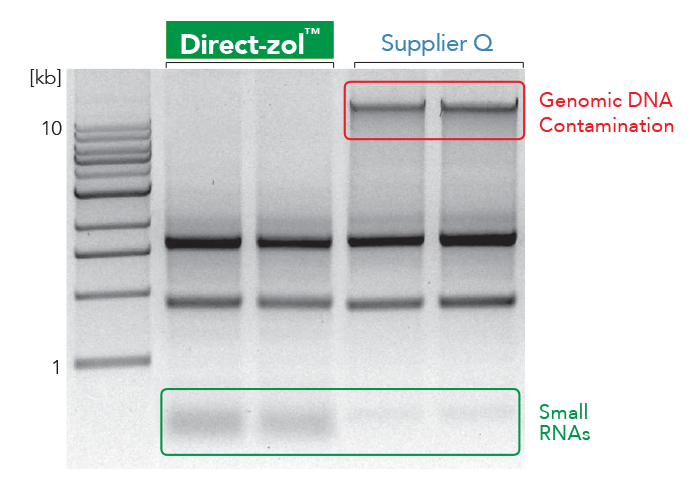 DNA-free RNA purified from human epithelial cells using Direct-zol™ compared to a genomic DNA containing preparation from Supplier Q.
DNase I Included
Highly Cited
Trusted & Proven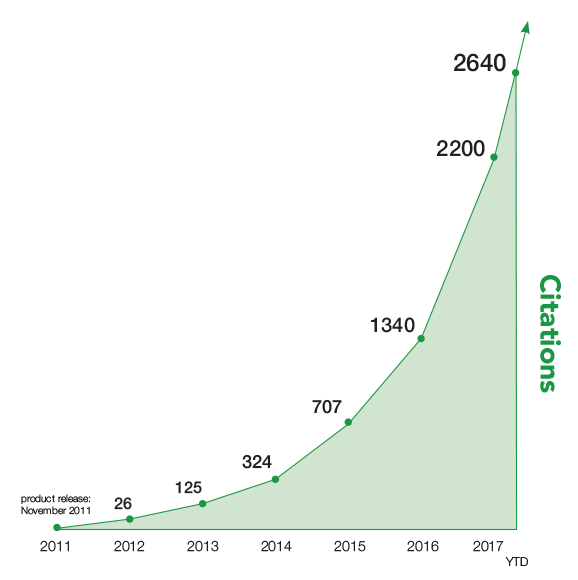 Viral Discovery
  RNA Sequencing
  Neuroscience
  Cancer Research
  CRISPR/Cas9
  microRNA Regulation
  Stem Cells
  And more!
Highly Recommended
In its own class
"It took hardly any time, the protocol was so easy, and my RNA quality was SO much better. Honestly, this kit revolutionized my life at the bench."
- A.N., The Wistar Institute
"Simple protocol and yielded good quality of RNA. Only one kit working for all types of tissue, cell and especially biological fluids."
- M.K., University of Illinois, Chicago
"Previously I used a protocol that took 3 hours, now I can have my RNA in 20 minutes. What is not to like about that? Just one column and two buffers, I love it."
- A.V., Indiana University
"This kit is amazing, I've got a gel comparing the lack of gDNA as shown in the advertising pamphlet. What can I say, except: I love this product!"
- R.K., CSU
"The yield and the purity of the RNA is something out of this world, about at least 50% more RNA and purity not less than 1.95, we never got [that] before with other vendors such Invitrogen, Qiagen, etc."
- E.S., University of Iowa