Molecular Transport Media (MTM) that Inactivates Viruses
Reliable and safe molecular transport media that inactivates monkeypox, COVID-19 viruses and other pathogens. Most importantly, it protects the integrity of DNA and RNA in samples.
Inactivating molecular transport media (MTM) DNA/RNA Shield is universally compatible with existing nucleic acid extraction workflows. Specifically on leading automated platforms for high-throughput sample processing. Platforms include: Tecan, Hamilton, Thermo KingFisher, and more.

Protects DNA & RNA (MTM)
in biological samples. No cold chain required.
Inactivates Viruses
and other pathogens (monkeypox, bacteria, eukaryotes)
Universally Compatible
most platforms including: Zymo Research, Qiagen, Roche and Thermo Fisher
Molecular Transport Medium that Protects DNA & RNA for >30 Days

Molecular Transport Media (MTM) that Inactivates Tough Microbes and Viruses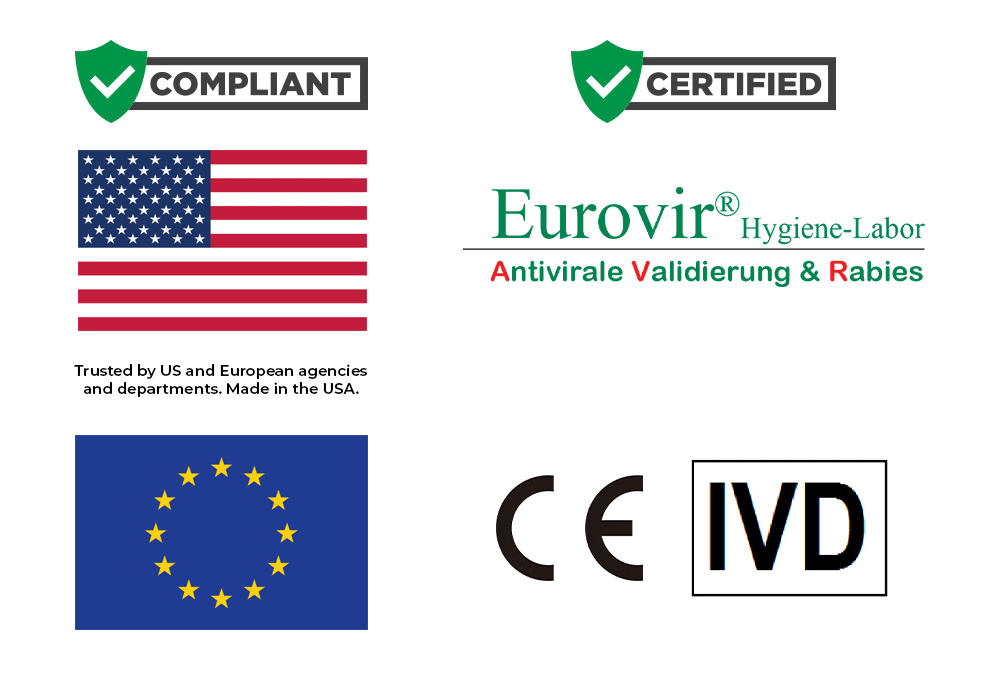 Used by research groups:
Viruses
SARS-CoV-219-23
Seasonal Coronavirus1-3
MERS-Coronavirus4
Parvovirus5
Ebolavirus6
Dengue virus7
Chikungunya virus7-8
HSV-19-10
HSV-29-10
Influenza A1-3,11-12
Rhinovirus1-3
West Nile virus13-15
Bacteria
E. faecalis16
L. monocytogenes16
M. tuberculosis16
P. aeruginosa16
S. enterica16
S. aureus16
E. coli16
Eukaryotes
C. albicans16
C. neoformans16
S. cerevisiae16
P. malariae17
Rigorously tested DNA/RNA Shield inactivates the toughest viruses, such as monkeypox, COVID-19, and parvovirus (5). It fulfills EN14476:2017. It is a molecular transport media (MTM) that abides by the Center for Disease Control's guidelines for pathogen inactivation (18).
Well Cited for Virus and Pathogen Collection
including monkeypox, and coronaviruses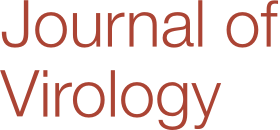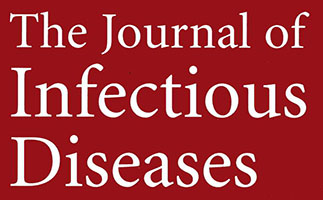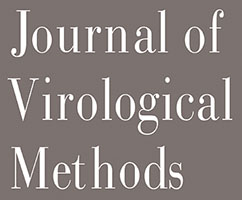 Universally Compatible Molecular Transport Media Kits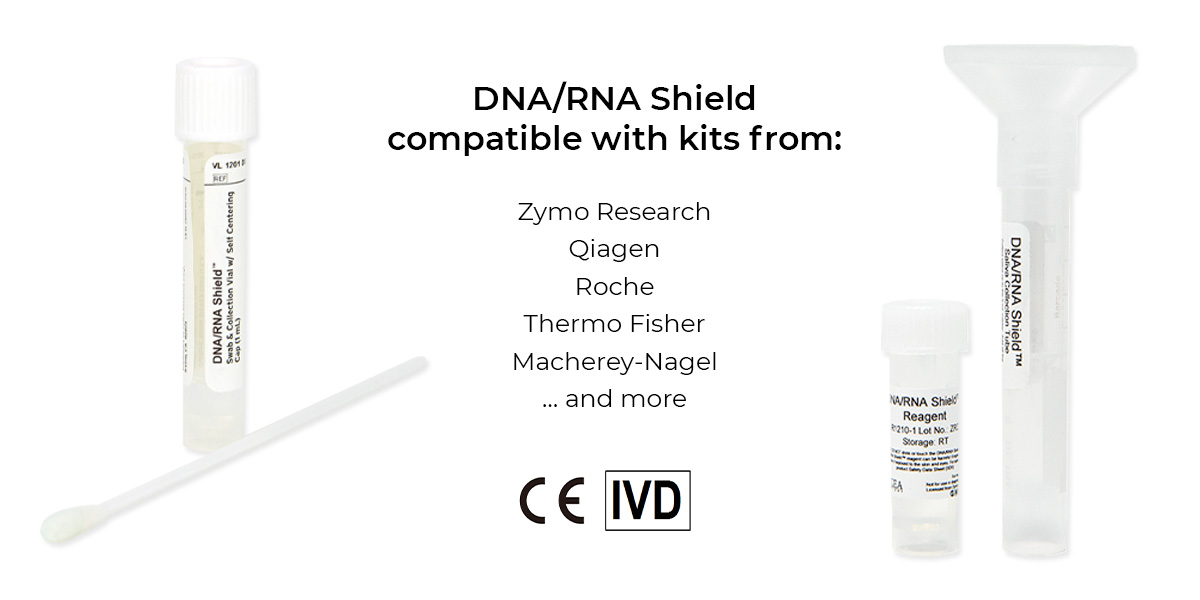 Safe molecular transport media (MTM) ready for monkeypox and COVID-19 samples. Nasopharyngeal and Oropharyngeal swabs (e.g. throat swabs), sputum, saliva, and more can be stored in the reagent. Directly process samples using extraction kits and workflows.
Reduce Preparation Steps. Automation-ready.
Molecular transport media (MTM) requires no additional inactivation with AVL, TRIzol, or similar.

Samples collected can be input into existing nucleic acid extraction workflows on leading automated platforms (Tecan, Hamilton, Thermo KingFisher, and more) for high-throughput sample processing.
Molecular Transport Media (MTM) Technology That Supports Monkeypox and COVID Workflows
Safely Used in Many Commercial Testing Labs
For Remote Sampling and Safe Room Temperature Transport

Relied Upon By Top Researchers and Institutions

Inactivating Molecular Transport Media (MTM) In Action
Tracking MERS-CoV Transmission in the Desert
In order to survey dromedary camels in the Oman desert for Middle East respiratory syndrome coronavirus (MERS-CoV), researchers at the VetMed University in Vienna needed highly sophisticated, safe sample storage technology. DNA/RNA Shield enabled researchers to store samples in the most extreme desert temperatures while providing complete viral inactivation for safe international travel. The samples collected and stored with DNA/RNA Shield revealed the presence of MERS-CoV in several camels that are closely related to human MERS-CoV, suggesting possible transmission of MERS-CoV from camel to human.

NASA-Validated Sample Preservation in Space
NASA Researchers needed the best sample storage, preservation and biohazard inactivation technology available for groundbreaking research on the International Space Station (ISS). As the only product that can maintain a biostatic 'genetic snapshot' of collected samples while inactivating any biohazardous material, DNA/RNA Shield was the clear choice for future missions. DNA/RNA Shield's unparalleled sample storage and preservation technology allows NASA to reach new limits and study the effects of microgravity of the human microbiome.
Collection and Inactivation of Malaria in Remote Areas
A malariologist from the University of Maryland School of Medicine (UMD) aimed to assess one of the biggest challenges in eradicating malaria from the Mekong region of Southeast Asia - identifying asymptomatic carriers of the disease. Traditional sample collection, storage, and preservation devices did not have the portability required for the infectious parasitic disease research in inaccessible regions; nor did they allow detection of low parasitic loads. DNA/RNA Shield enabled researchers to safely work in the field and travel internationally while preserving low levels of parasite DNA.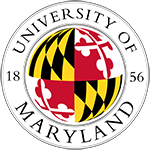 Molecular Transport Media Device Formats
Looking for a safe molecular transport media (MTM) that requires NO cold-chain? Click the button below to view all formats.
References
Birger, R, et al. "Asymptomatic shedding of respiratory virus among an ambulatory population across seasons." mSphere 3(4) (2018).
Galanti, Marta, et al., "Longitudinal active sampling for respiratory viral infections across age groups" Influenza and Other Respiratory Viruses, 13(3) (2019).
Shaman, J, et al., "Asymptomatic summertime shedding of respiratory viruses" The Journal of infectious
Nowotny, N, and Kolodziejek, J, "Middle East respiratory syndrome coronavirus (MERS-CoV) in dromedary camels, Oman, 2013" Eurosurveillance, 19(16) (2014).
Eurovir, Virucidal activity if the nucleic acid preservation product "DNA/RNA Shield" against the murine parvovirus (MVM) at 20°C
Ebolavirus - Validated by L. Avena and Dr. A. Griffiths, Department of Virology and Immunology, Texas Biomedical Research Institute.
Phommanivong, V, et al. "Co-circulation of the dengue with chikungunya virus during the 2013 outbreak in the southern part of Lao PDR" Tropical Medicine and Health, 44(24) (2016).
Carrau, L, et al., "Chikungunya virus vaccine candidates with decreased mutational robustness are attenuated in vivo and have compromised transmissibility." Journal of Virology, 93(18) (2019).
Gardner JK, et al. "IL-36γ Is a Key Regulator of Neutrophil Infiltration in the Vaginal Microenvironment and Limits Neuroinvasion in Genital HSV-2 Infection" The Journal of Immunology (2019).
HSV-1/2 - Validated by H. Oh, F. Diaz and Prof. D. Knipe, Virology Program, Harvard Medical School.
Dornfeld, D, et al., "SMARCA2-regulated host cell factors are required for MxA restriction of influenza A viruses" Scientific Reports, 8(1) (2018).
Influenza A - Validated by D. Poole and Prof. A. Mehle, Department of Medical Microbiology and Immunology, University of Wisconsin, Madison.
Ronca, SE, et al. ,"Phenotypic and Genotypic Characterization of West Nile Virus Isolate 2004Hou3" International Journal of Molecular Sciences, 20(8) (2019).
Hepp, CM, et al., "Phylogenetic analysis of West Nile Virus in Maricopa County, Arizona: Evidence for dynamic behavior of strains in two major lineages in the American Southwest." PloS ONE, 13(11) (2018).
Kolodziejek J, et al., "West Nile Virus Positive Blood Donation and Subsequent Entomological Investigation, Austria, 2014" PLoS ONE, 10(5) (2015).
Bacteria and Yeast - Validated by Zymo Research Corporation.
Elbadry MA, et al., "High prevalence of asymptomatic malaria infections: a cross-sectional study in rural areas in six departments in Haiti" Malaria Journal, 14:510 (2015).
CDC, Guidance on the inactivation or removal of select agents and toxins for future use.
Ulloa, S., et al. "A simple method for SARS-CoV-2 detection by rRT-PCR without the use of a commercial RNA extraction kit." Journal of Virological Methods (2020): 113960.
Mello, Curtis J., et al. "Absolute quantification and degradation evaluation of SARS-CoV-2 RNA by droplet digital PCR." medRxiv (2020).
Hockemeyer, Dirk, et al. "Blueprint for a Pop-up SARS-CoV-2 Testing Lab." medRxiv (2020).
Parker, Ceth W., et al. "End-to-End Protocol for the Detection of SARS-CoV-2 from Built Environments." medRxiv (2020).
Ranoa, Diana, et al. "Saliva-based molecular testing for SARS-CoV-2 that bypasses RNA Extraction." BioRxiv (2020).