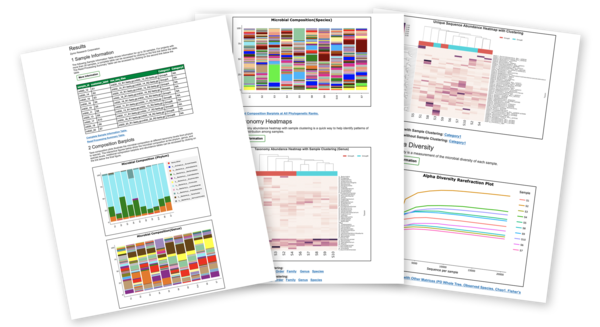 Free 16S Bioinformatics Analysis!
Bioinformatics is often a limiting factor for labs interested in microbiome profiling. Now, anyone can get species-level resolution analysis from 16S sequencing data. Receive a free 16S bioinformatics analysis and comprehensive report for 96 samples with the purchase of a Quick-16S NGS Library Prep Kit!*
*Offer valid for a limited time. After purchasing a Quick-16S NGS Library Prep Kit, a representative will be in touch to coordinate the free bioinformatics analysis. Offer is also available to customers who previously purchased Quick-16S NGS Library Prep Kits, by contacting tech@zymoresearch.com.