Increased Viral RNA Yields for the Earliest Detection of COVID-19 Outbreaks

Safe, Affordable SARS-CoV-2 Surveillance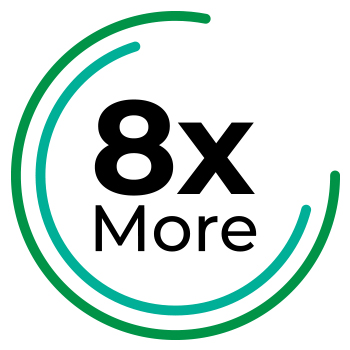 8x More SARS-CoV-2 RNA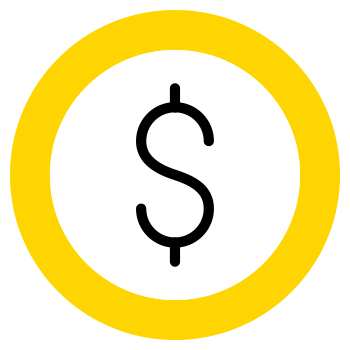 Competitive Pricing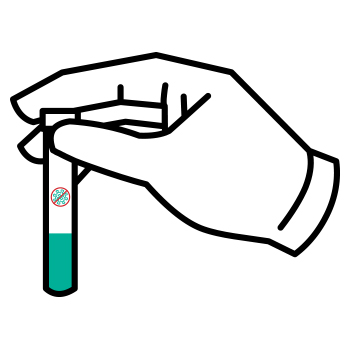 Safe Sample Transportation
Zymo Environ Water RNA Kit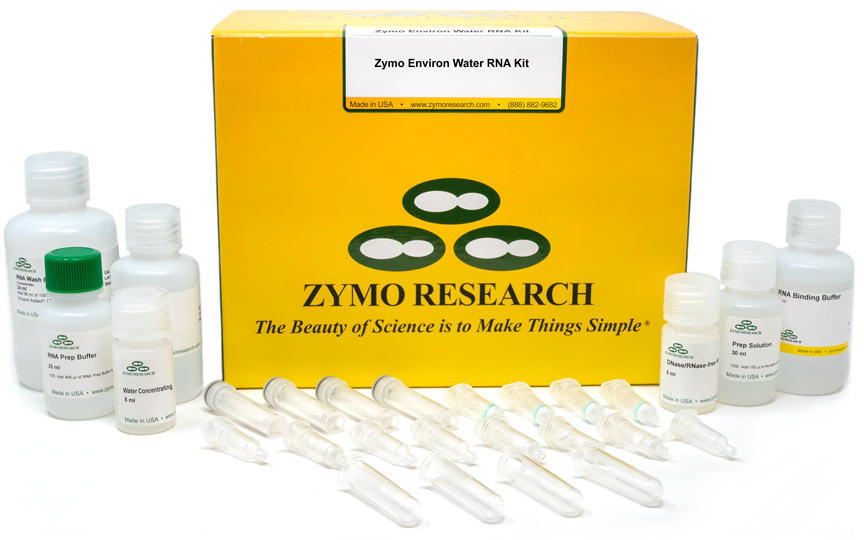 Get 8x More SARS-CoV-2 from Wastewater for the Earliest Detection of COVID-19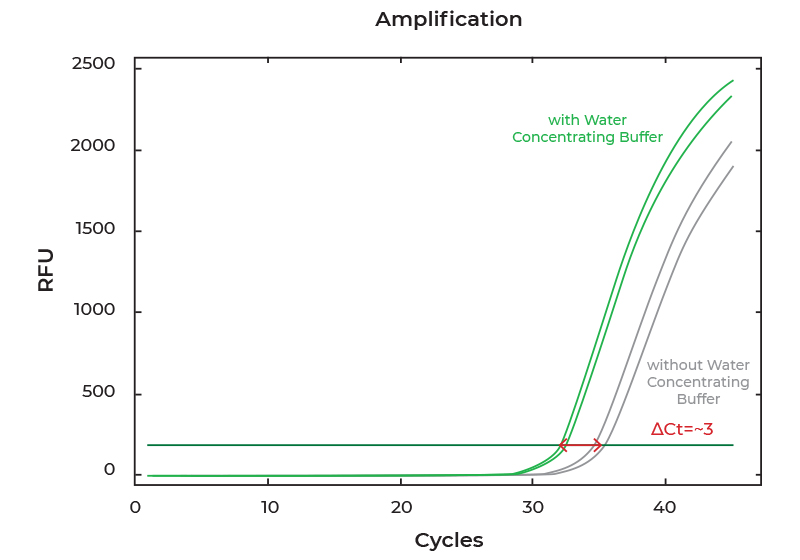 The Zymo Environ Water RNA Kit includes Water Concentrating Buffer (WCB). 5ml of SARS-CoV-2 positive wastewater was processed with and without WCB (n=2). RT-qPCR showed the addition of WCB shifted average Ct values earlier by ~3 (an 8-fold increase in viral recovery).
The Most Effective Wastewater Workflow Ever
Enhanced viral enrichment; get 8x more viral RNA
Pathogen inactivation for safe handling
PCR inhibitors removed in one spin
≥ 6 µl elution improves limits of detection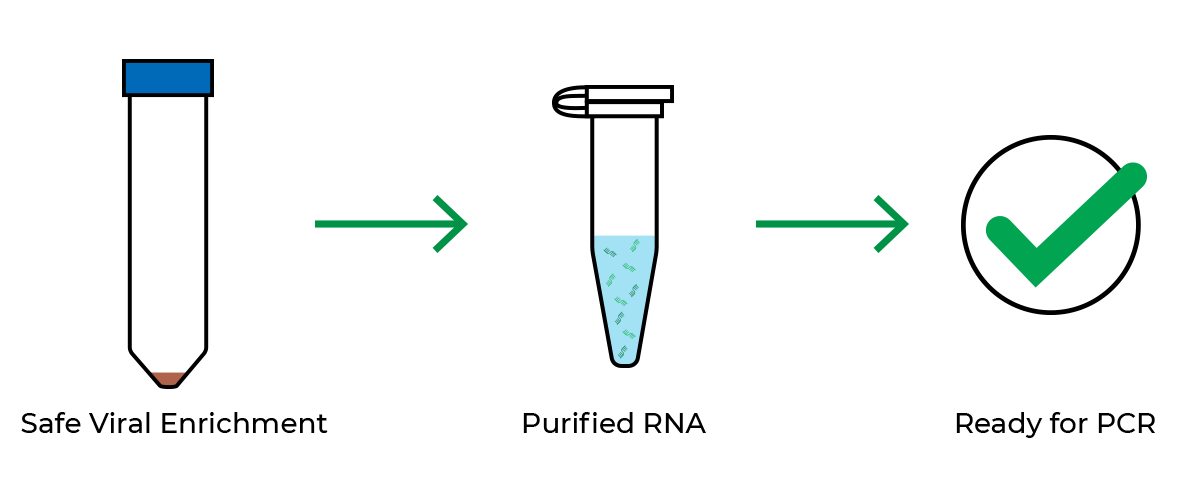 PCR Inhibitor-Free RNA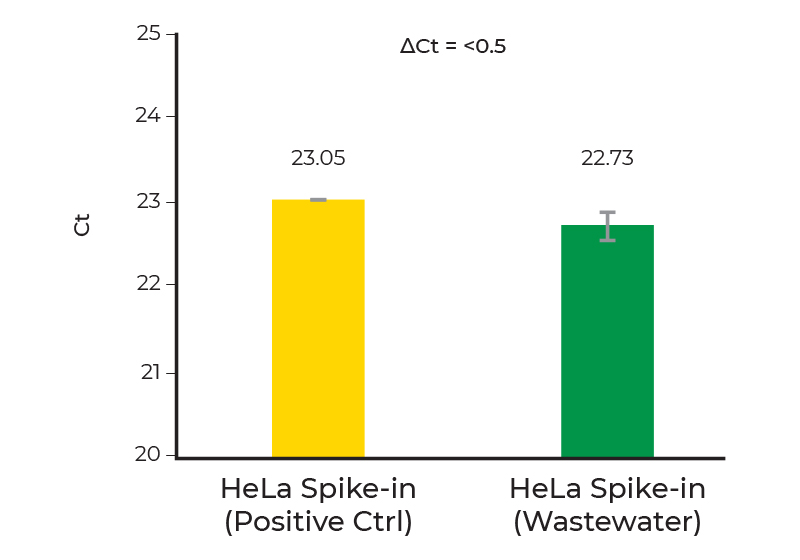 Extracted Wastewater RNA is free of PCR Inhibitors. 50K HeLa cells were spiked into DNA/RNA Shield (positive extraction control) and into wastewater. RNA was extracted (n=2) and RT-qPCR (Quasar 670) analysis showed the ΔCt is <0.5, indicating the extraction system effectively removes inhibitors in wastewater.
Download the Success Story
Learn everything about how Los Angeles County Sanitation District successfully tracks COVID-19 surges in wastewater.
Safe Sample Transportation
Water Concentrating Buffer Inactivates COVID-19
The Water Concentrating Buffer included in the Zymo Environ Water RNA Kit inactivates SARS-CoV-2 for safe sample processing, while preserving the integrity of viral RNA.
What People Are Saying

FAQ
Yes, the purification steps can be performed on a vacuum manifold. It is recommended that the wash steps and elution steps be performed with a microcentrifuge.
Yes. Filters can be cut or left intact and inserted into the ZR BashingBead™ Lysis Tube. Add 750 µl DNA/RNA Shield and proceed with step 3 of Sample Homogenization.
Wastewater contains solids including cellulose. These solids can bind up viral particles and RNA. Mechanical disruption of solids increases RNA yields dramatically.
Complete Your Wastewater Workflow
---
More Environ Wastewater Testing Solutions
Beyond SARS-CoV-2 Surveillance
Identify Variants and Vaccine Resistance with the Zymo Environ COVID-19 Wastewater Testing Service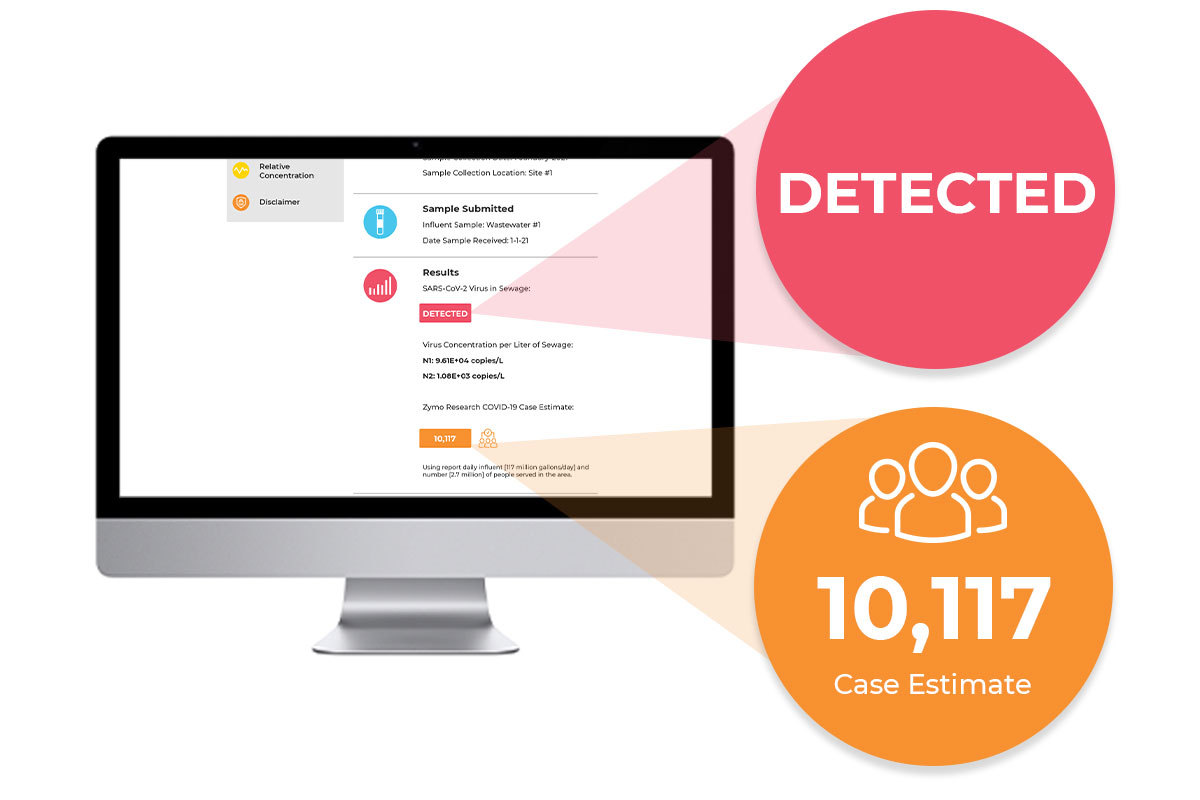 View Daily Case Estimates
Track Daily Trends
Track SARS-CoV-2 Variants
View Daily Case
Estimates
Track Daily Trends
Track SARS-CoV-2
Variants
Learn More