Zymo Receives SBIR-STTR Grant from NIH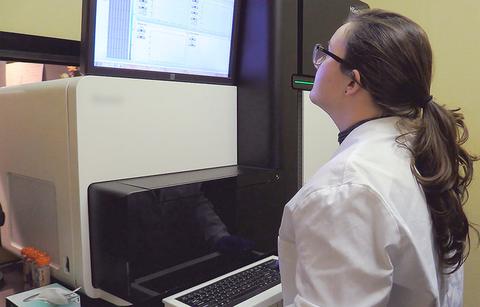 IRVINE, Calif., Dec. 19, 2017 /PRNewswire/ - Zymo Research Corp. has been awarded a Phase I Small Business Technology Transfer (STTR) grant from the National Institutes of Health (NIH). The STTR Program requires small businesses to collaborate with a research institution. The program's goals according to their website are as follows:
Stimulate technological innovation.
Foster technology transfer through cooperative R&D between small businesses and research institutions.
Increase private sector commercialization of innovations derived from Federal R&D.
According to the Centers for Disease Control and Prevention, strokes kill about 140,000 Americans each year and are the leading cause of serious long-term disability. Zymo Research will use the $225,000 (USD) grant to discover the epigenetics signatures that indicate sustained cytoprotection and develop an epigenetics panel that can be used to predict cytoprotection. Zymo Research will be working with researchers at The University of Texas Health Science Center at Houston (UTHealth) who recently demonstrated that a Xenon-liposome treatment, administered post-stroke, resulted in the activation of endogenous brain protection following an ischemic stroke (blood clot) and subarachnoid hemorrhage, which is typically caused from a head injury or a cerebral aneurysm.
Dr. Keith Booher, Services Projects Manager at Zymo Research stated, "Stroke injury, such as paralysis or speech problems, occurs through pathologic changes that can lead to long-term neurologic dysfunction of the patient. Our goal is to identify various reliable epigenetic biomarkers that will help determine the optimum frequency and duration of Xenon-containing liposome delivery."
Xenon has been found to have neuroprotective properties; however, a suitable administration strategy has yet to be developed. Zymo Research, a pioneer in the field of epigenetics, and UTHealth, who holds the patents for the use of Xenon-containing liposomes for the prevention and treatment of stroke, will collaborate to translate this technology into a clinical product that can be used to decrease the debilitating effects on stroke patients.
For more information about Zymo Research's products, go to Zymo Research's website or email info@zymoresearch.com.
About Zymo Research Corp.
Zymo Research Corp., also known as "The Epigenetics Company", is a privately held company based in Irvine, California, US. Since its inception in 1994, it has been serving the academic and biopharmaceutical scientific communities by providing DNA and RNA purification products. Zymo Research was an early adopter in the field of epigenetics and offers a line of products used in DNA methylation detection and quantitation. In addition to the epigenetic and nucleic acid purification products, Zymo also provides genetic, epigenetic and transcriptome analysis services. For more information, please visit www.zymoresearch.com/epigenetics. Follow Zymo Research Corp. on Facebook , LinkedIn, Twitter, and Instagram.
Trademarks:
All trademarks are the property of their respective owners. The Zymo Research Corp. trademark, with its design elements including the stylized three-shaded ovals (budding yeast), and the words "The Beauty of Science is to Make Things Simple," is a registered trademark of Zymo Research Corp.