Viral RNA Extraction for COVID-19 Detection
Quick-DNA/RNA Viral MagBead Kit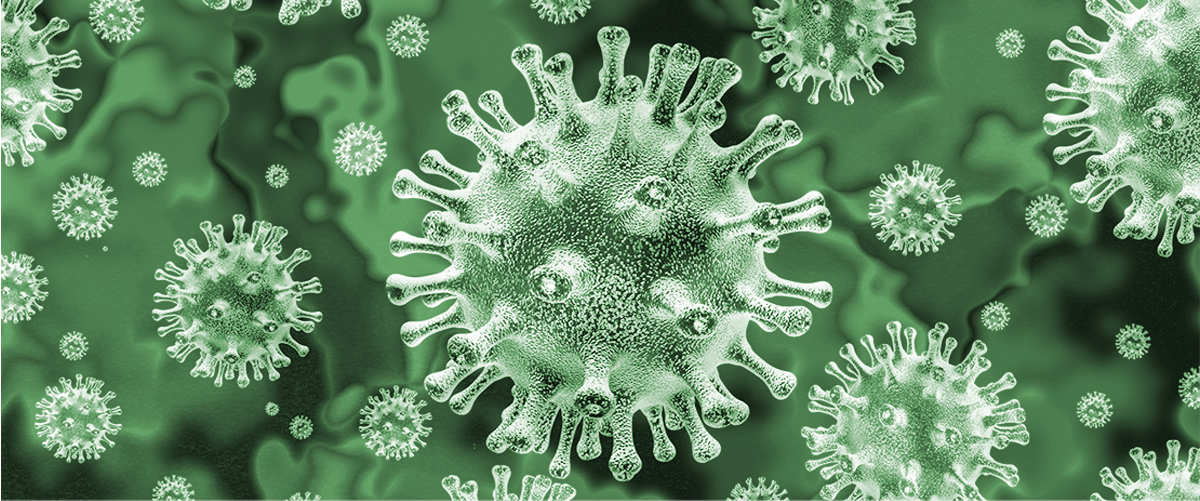 High quality extraction of
SARS-CoV-2 RNA
Ready for analysis
Simple protocol for
High-throughput
Automated extraction
Fast
1-2 hours
For 96 samples*
*Speed is based on automated platform use
High Quality SARS-CoV-2 RNA Extraction
Positive Control Sample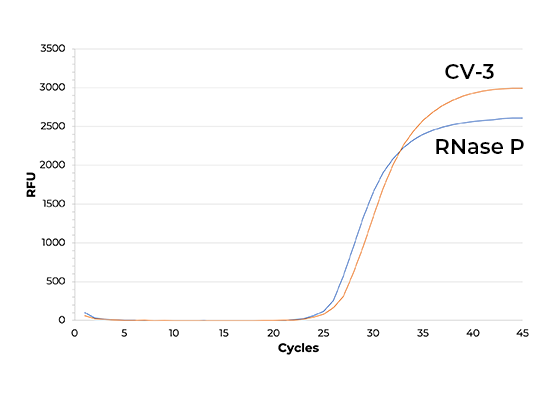 Negative Control Sample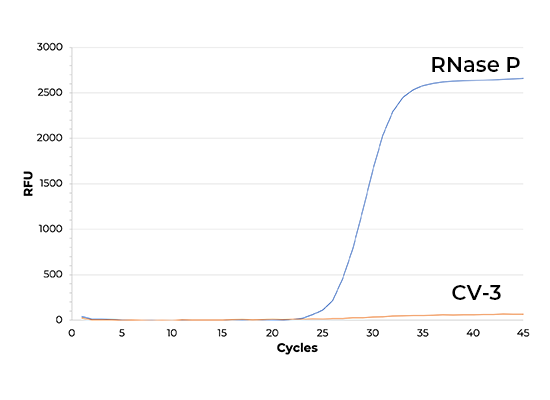 RT-qPCR analysis of total RNA isolated from sputum using the Quick-DNA/RNA Viral MagBead Kit. Positive control sample was spiked with a non-infectious in vitro COVID-19 synthetic RNA. Negative control sample was not spiked with in vitro RNA. Samples were tested using primers targeting the human RNase P gene ("RNase P", amplification control) or primers 2019 nCoV_N3 (CV-3).
Zymo Research and Tecan

The Quick-DNA/RNA Viral MagBead kit comes pre-scripted on the Tecan DreamPrep NAPTM workstation featuring Zymo Research.
The FDA EUA Authorized end-to-end workflow - Quick SARS-CoV-2 rRT PCR Kit, includes Zymo Research's innovative technologies below:
Intended use of the products mentioned in the graphic above may vary. For specific intended use statements please refer to the instructions for use.
Authorized laboratories using the Quick SARS-CoV-2 rRT-PCR Kit must run the assay as outlined in the Instructions for Use. Deviations from the FDA authorized procedures, including the authorized instruments, authorized extraction methods, authorized clinical specimen types, authorized control materials, authorized other ancillary reagents and authorized materials required to perform the Quick SARS-CoV-2 rRT-PCR Kit are not permitted.