Filter All Impurities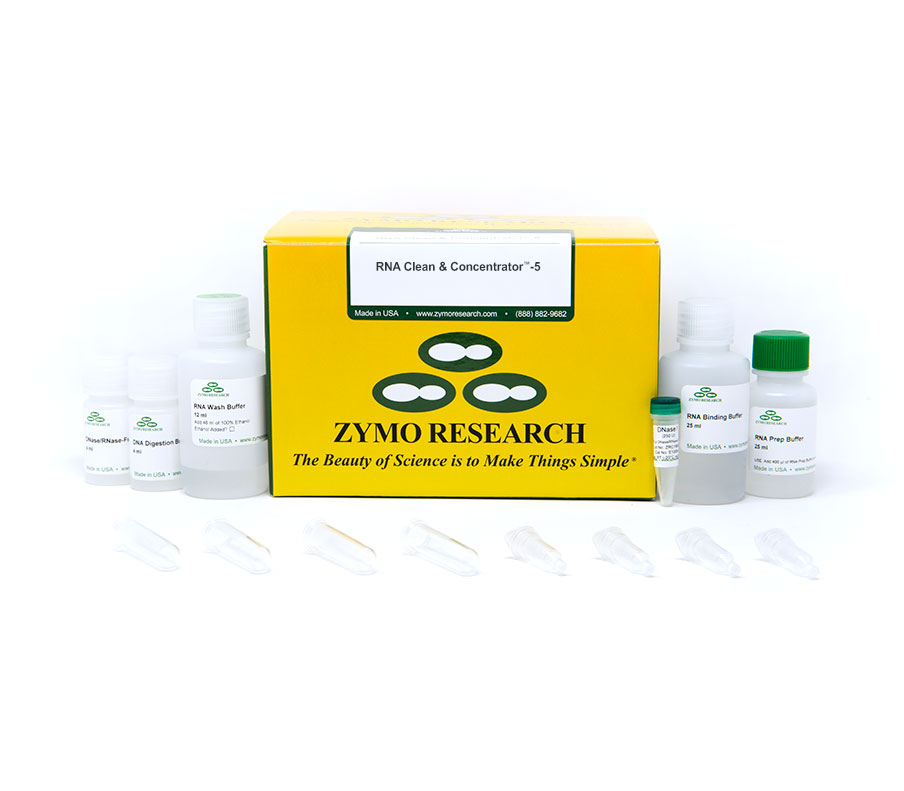 RNA Clean-up from any Reaction
RNA Clean & Concentrator
---
Recover >90% & Elute in as Little as 6 µl
Maximum Recovery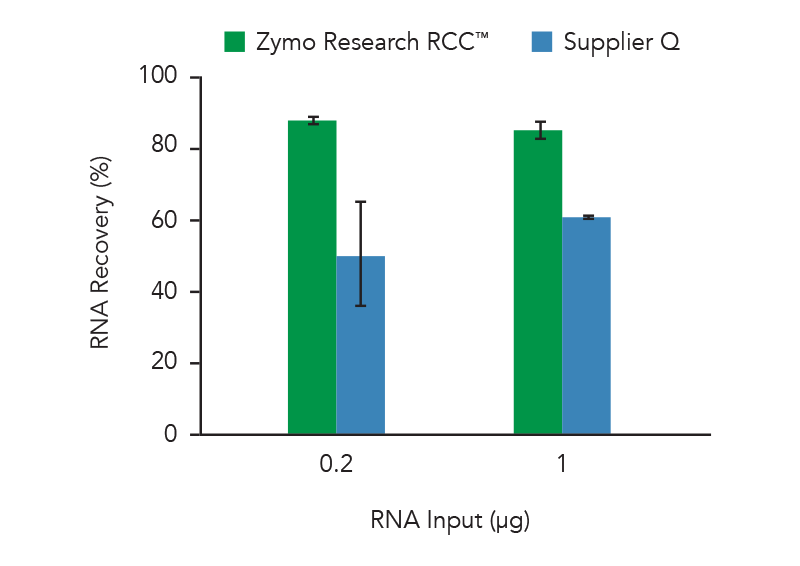 RCC provides higher yields and more consistent recovery when compared to the Supplier Q kit.
---
Any Downstream Application
NGS-Ready
Based on cited journal articles, 67% of all RNA Clean & Concentrator (RCC) kits are used for library prep, and 52% of the the same set of citations are used for illumina protocols and workflows.
---
Eliminate All Contaminants & Inhibitors
Ultra-Pure RNA in 5 Minutes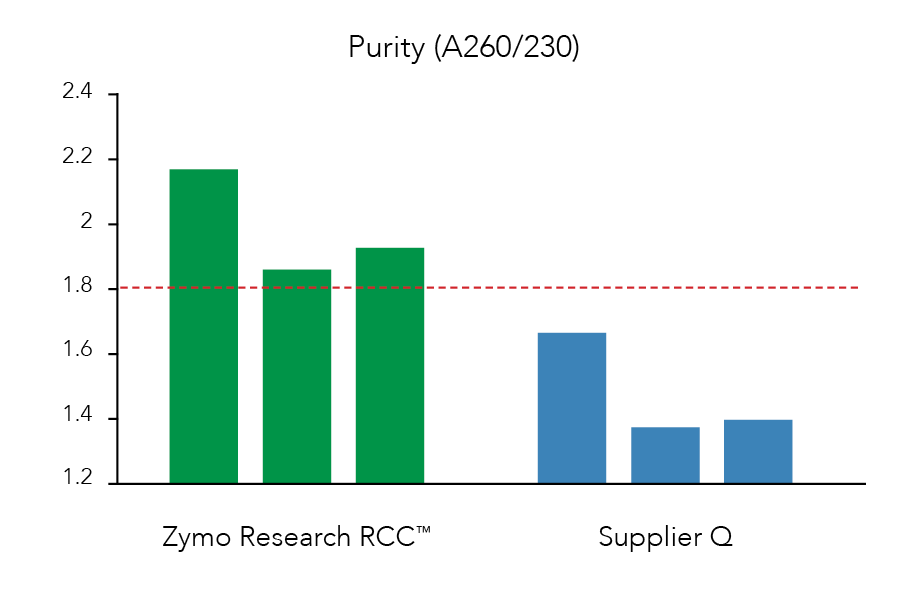 Achieve sample A260/230 values consistently above 1.8
---
Separate into Large & Small RNA Fractions
Flexible RNA Recovery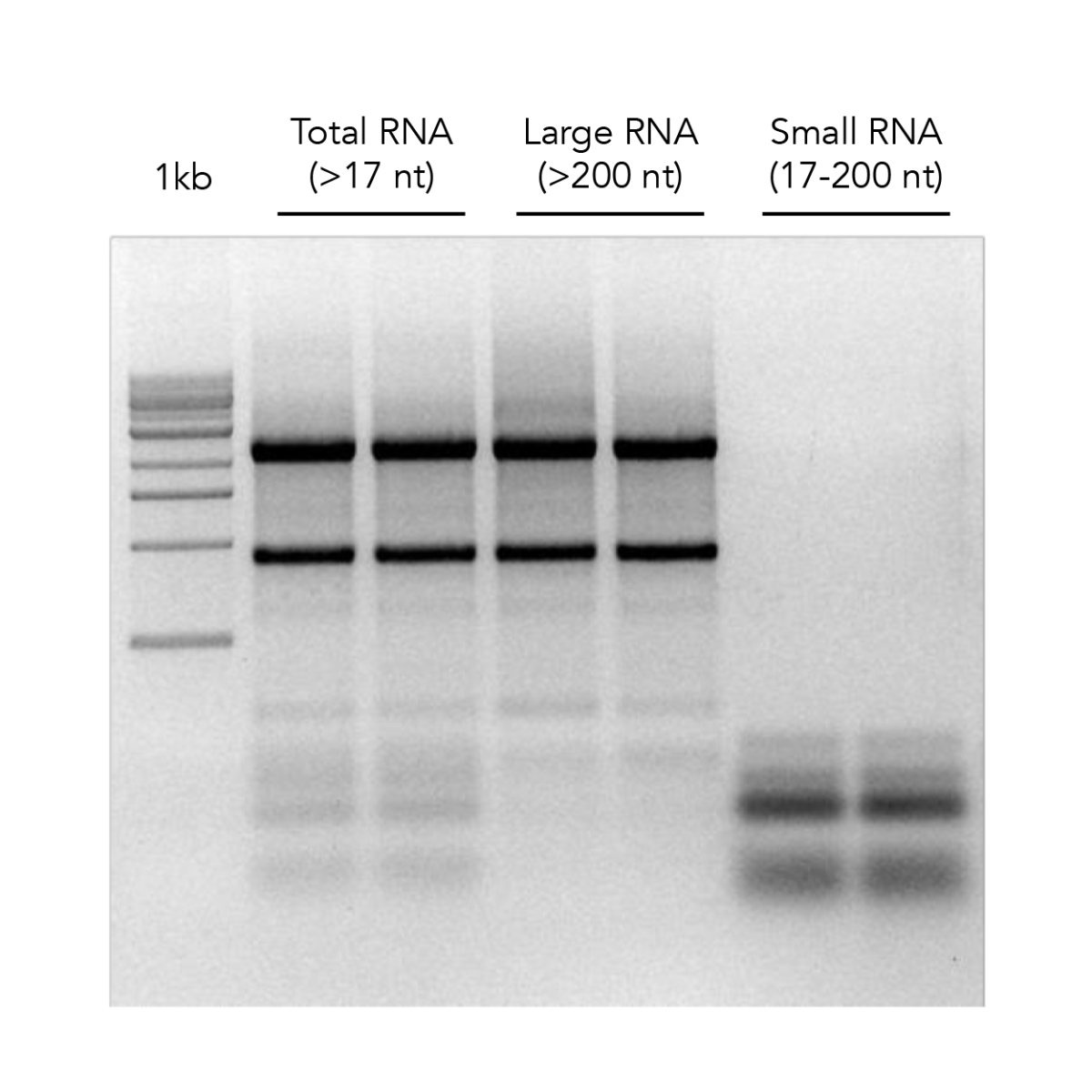 Clean and collect total RNA or collect large (>200 nt) and
small (17-200 nt) fractions.
---
Best Value Kit
Top of Its Class
| | RNA Clean & Concentrator | Supplier Q | Supplier MN |
| --- | --- | --- | --- |
| NGS-Ready | | | |
| 6 µl Elution | | | |
| Small RNA Recovery | | | |
| DNase I Included | | | |
---
Proven by Users
Highly Praised
"I got very high yields of RNA from this kit. Very impressive kit, easy to handle and quick processing step. Just like what Zymo promised."

"I've never seen such purity of the RNA before. This product works excellent and easy to use and affordable. Everybody shoud try this product."

"Great for purifying small amounts of RNA. I use the Bioanalyzer after and I can see the difference from before, clean bands and the concentration increases with as smaller amount of eluntant."

"It isolates small RNA's int the same go, unlike MinElute columns which leaves out RNAs smaller than 200nt."

---
Remove All Impurities with the

RNA Clean & Concentrator