Microbiome Standards
Validate your microbiome workflow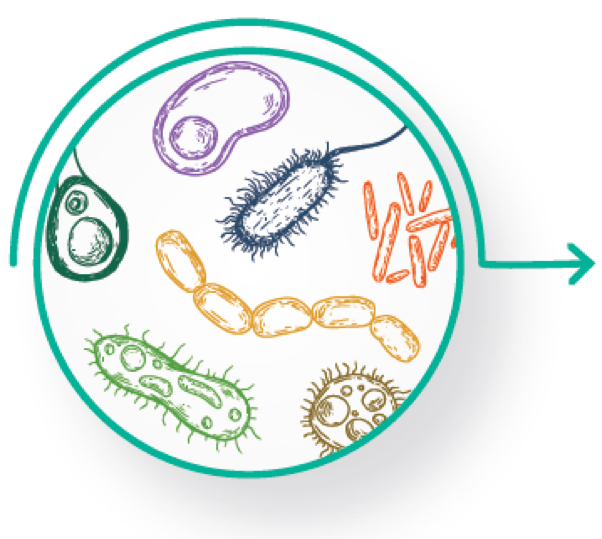 Assess Bias in Microbiome Measurements
Defined Composition
Test the Detection Limit of Workflows
---
Evaluate Microbiome Workflows
Assess and Eliminate Bias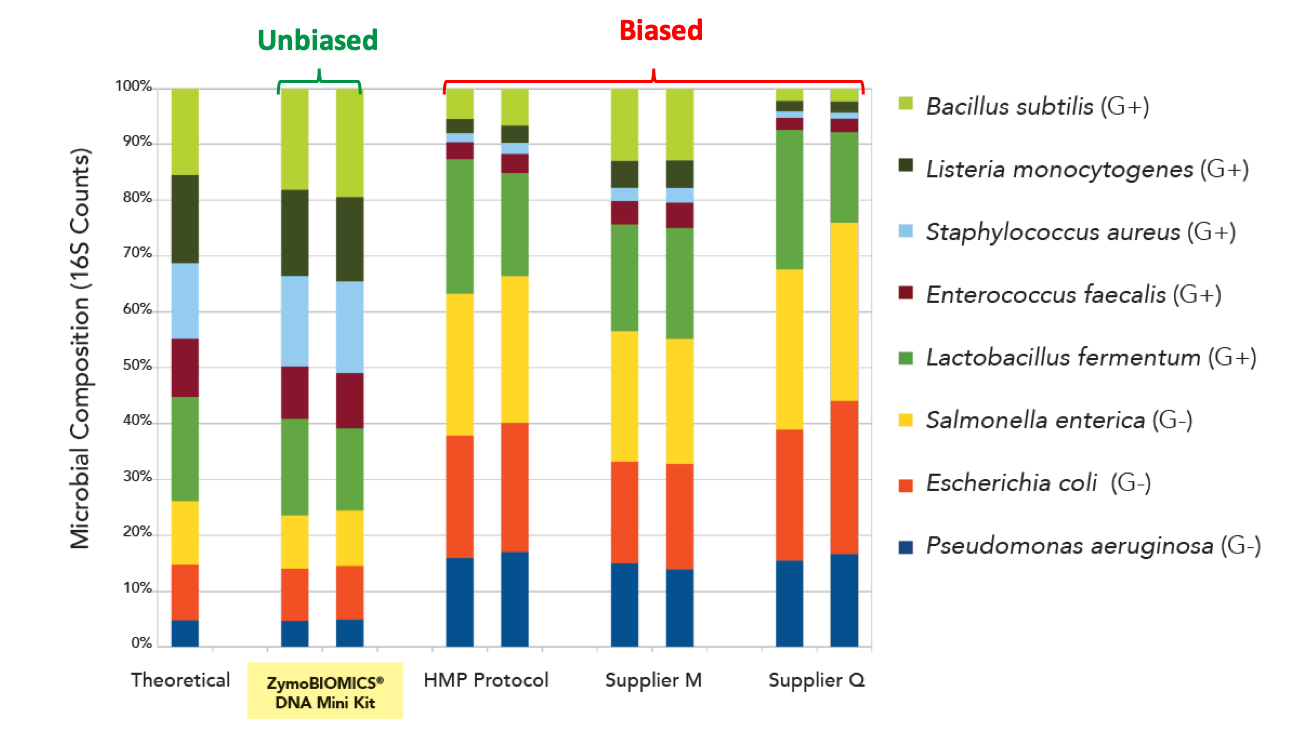 DNA from the ZymoBIOMICS Microbial Standard was extracted using four different methods: ZymoBIOMICS DNA Miniprep Kit (middle-left), HMP fecal DNA extraction protocol (middle), Supplier M (middle-right), and Supplier Q (right). Duplicates were performed. The extracted DNA was sequenced by targeted 16S rRNA gene sequencing. The theoretical/defined composition of the standard is shown on the left.
---
Accurately Defined Composition
Ahead of the Competition
| | ZymoBIOMICS Microbial Standards | Supplier A |
| --- | --- | --- |
| Abundance Variation | < 15&percnt; | < 1,000&percnt; |
| Foreign Contaminants | < 0.01&percnt; | < 10&percnt; |
| Include both Bacteria and Fungi | | ❌ |
| Strict Manufacturing QC | | ❌ |
Defined. Quantified. Accurate.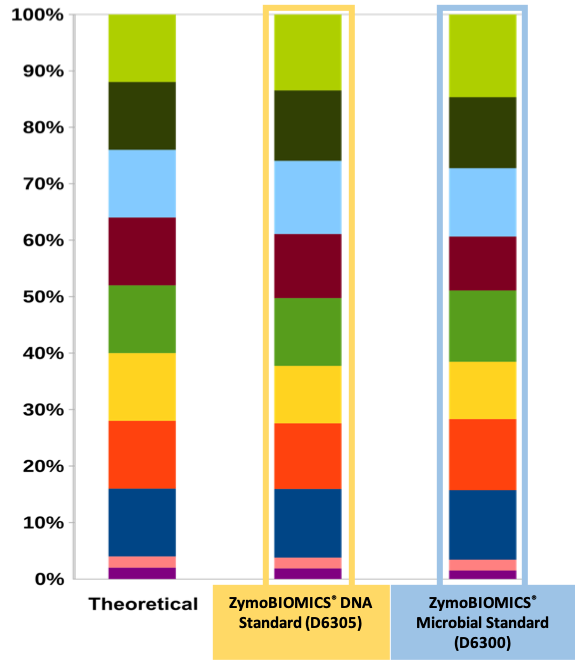 Microbial composition of ZymoBIOMICS standards determined by Shotgun Sequencing.
For the microbial standard (D6300), DNA was extracted using the ZymoBIOMICS DNA Miniprep kit. The library preparation was performed using Kapa HyperPlus kit. Sequencing was performed with Illumina HiSeq. Theoretical abundance (left) is given for comparison.
Low Impurities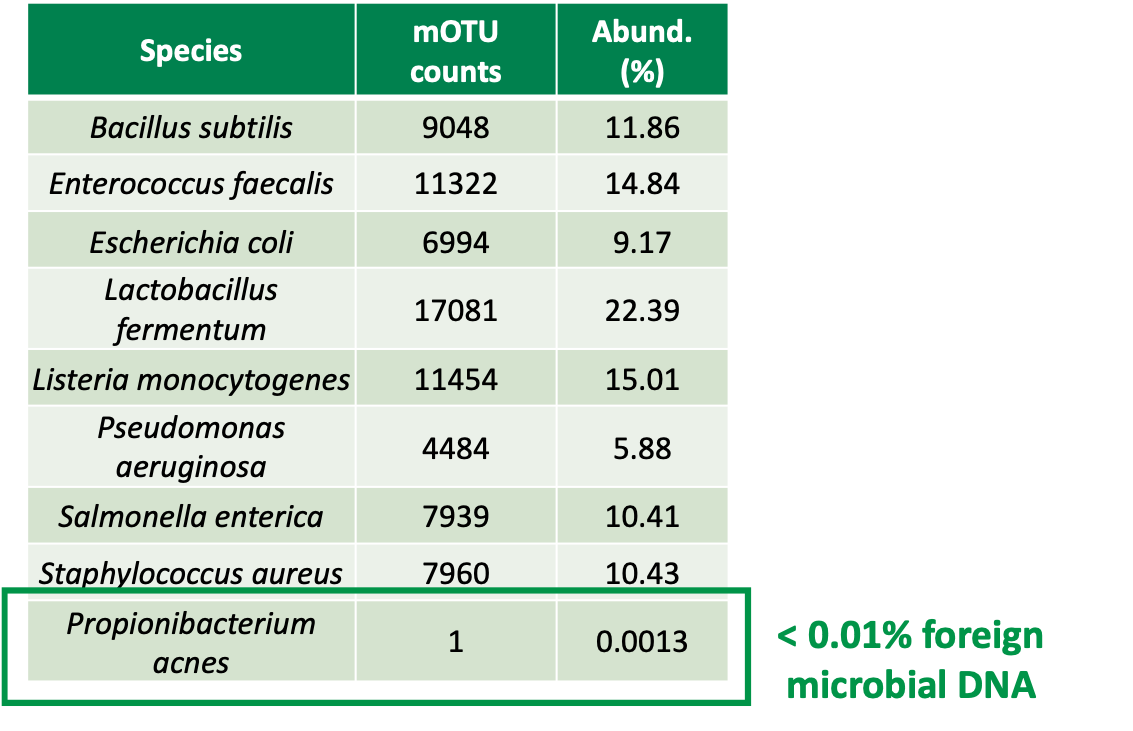 Foreign microbial DNA contamination assessed with deep shotgun sequencing.
In this test, 178 Million Illumina paired-end reads were generated. P. acnes (bottom) was the only foreign organism detected.
---
Sensitive and Accurate
Test the Detection Limit of Workflows
Log-Distributed Abundance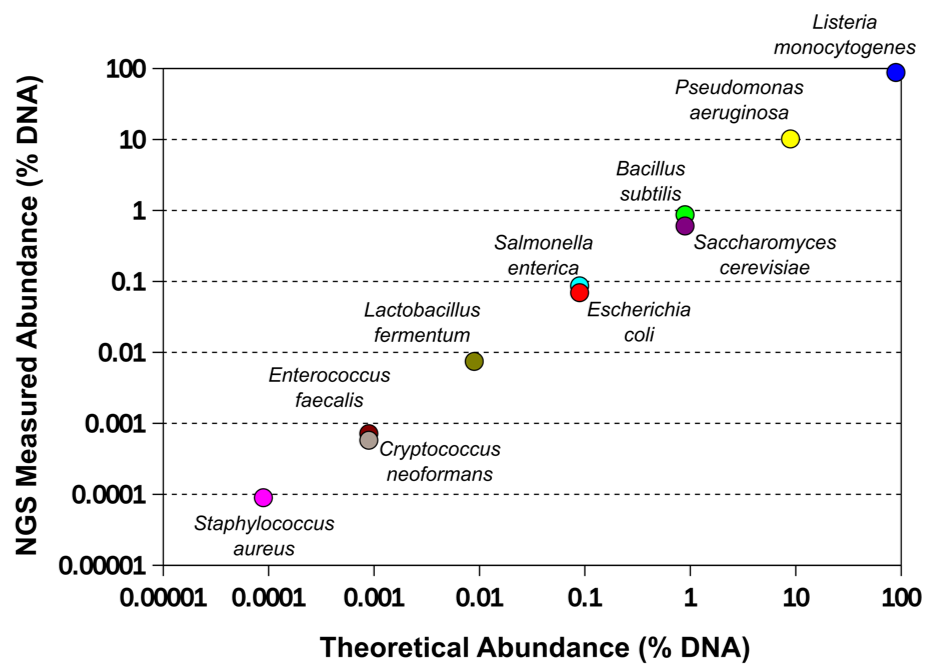 ZymoBIOMICS Microbial Community DNA Standard II (D6310) can assess both the detection limit and accuracy of your workflow over a broad-range (102-108 cells). This figure plots the composition of the standard as measured by NGS shotgun sequencing against the defined composition of the standard.
Test 16S Sequencing Workflows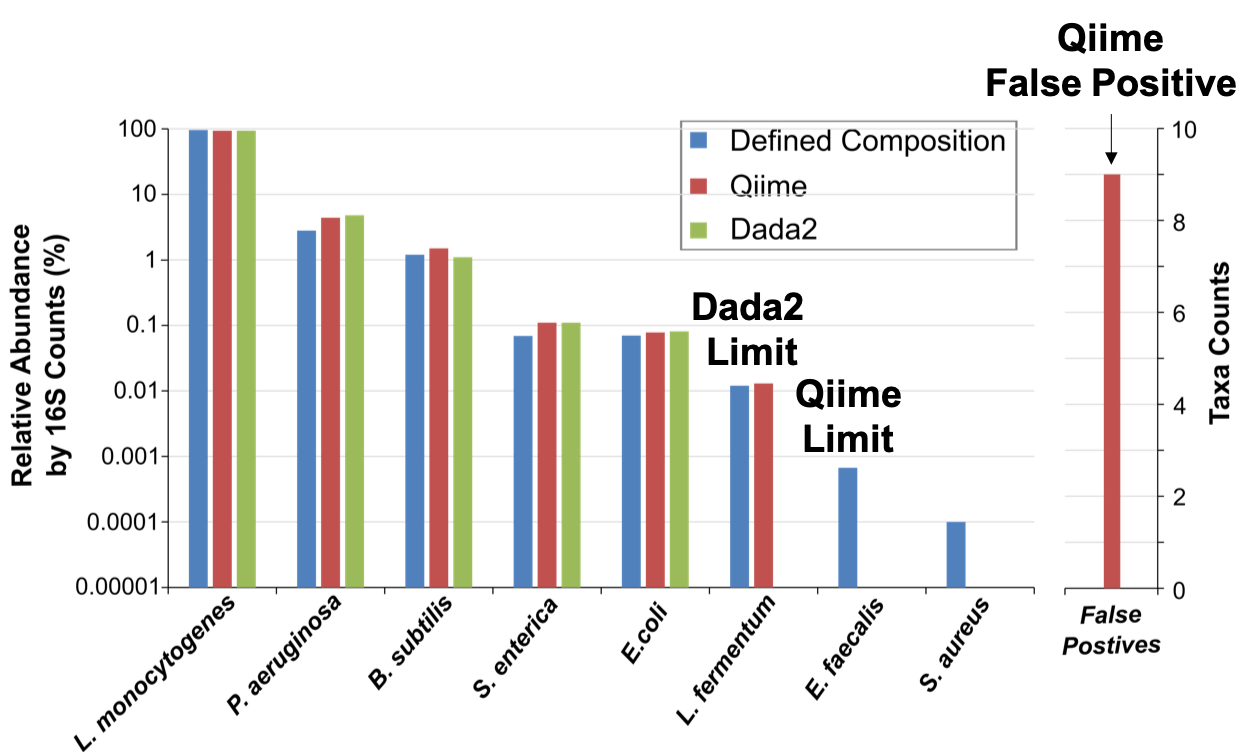 ZymoBIOMICS Microbial Community DNA Standard II (D6311) was processed through 16S rRNA gene targeted sequencing and the sequencing data was analyzed using two bioinformatics pipelines, QIIME (red) and Dada2 (green). The theoretical abundance (blue) is displayed to facilitate comparison. The performance can be assessed regarding accuracy, false positive rates, and detection limit.
---
Rigorously Test Workflows
Microbial and DNA formats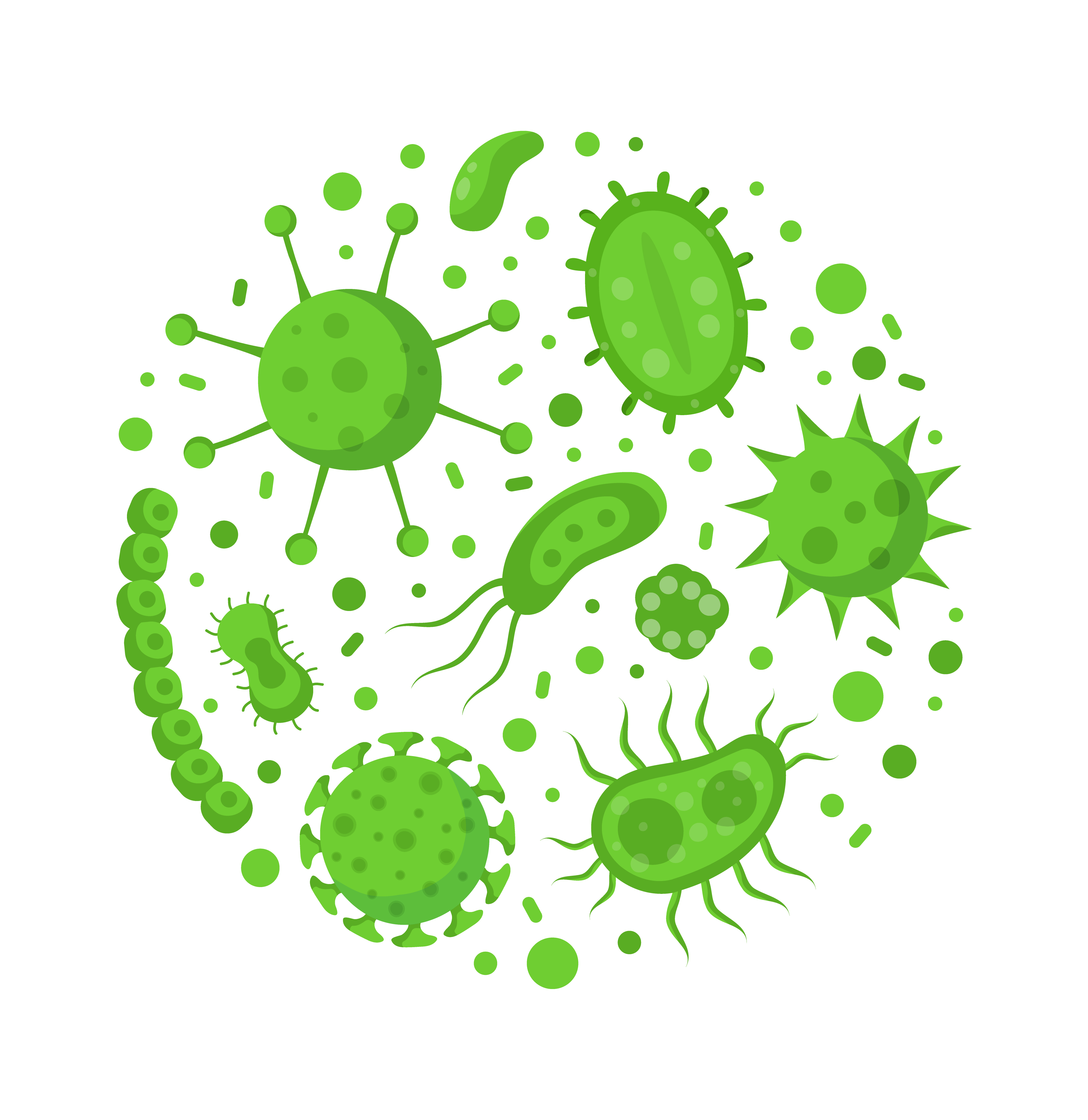 Microbial
(assess total workflow biases)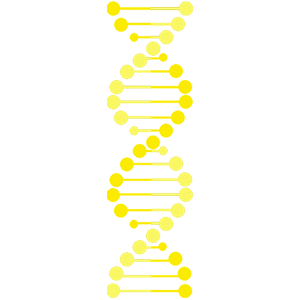 Extracted DNA
(Assess Library preparation biases)
---
Ensure Accurate Discoveries