Zymo Research Offers DNA/RNA Shield Reagent in Novel Storage Devices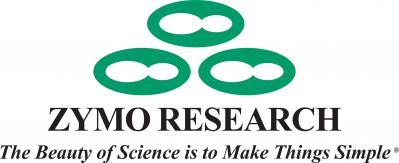 IRVINE, Calif., Dec. 28, 2016 PRNewswire - Zymo Research announced today that it is offering five new sample collection devices. Each type of collection tube contains Zymo Research's DNA/RNA Shield™ storage reagent, which preserves the genetic integrity and expression profiles of various samples such as cells, tissues, blood, plasma, serum, saliva, urine, and feces, at ambient temperatures for extended periods.
Methods used to collect and store samples can impact the analysis of nucleic acids. Without proper storage conditions in place, a sample can be compromised and therefore a misrepresentation of the data can result. To prevent samples from degrading, Zymo Research has developed five new collection devices containing its DNA/RNA Shield™ storage reagent. Samples can be stored at ambient temperature for up to 30 days while maintaining the integrity of the nucleic acids in the sample. At the same time, all pathogens contained within the sample are inactivated. Additionally, by eliminating the need to remove the reagent during the purification process, Zymo Research has also streamlined the sample analysis process even further.
The five new collection devices that are now available include:
Dr. Graham Threadgill, Vice President of Global Marketing at Zymo Research, noted, "The advantage of having these various collection devices filled with DNA/RNA Shield™ is that a 'molecular snapshot' of the sample at time of collection can be obtained without the need for refrigeration or specialized equipment. We have made it our goal to standardize sample collection in clinical and research settings."
For more information about Zymo Research's products, go to Zymo Research's website or info@zymoresearch.com.
About Zymo Research Corp.
Zymo Research Corp., also known as "The Epigenetics Company", is a privately held company based in Irvine, California, US. Since its inception in 1994, it has been serving the academic and biopharmaceutical scientific communities by providing DNA and RNA purification products. Zymo Research was an early adopter in the field of epigenetics and offers a line of products used in DNA methylation detection and quantitation. In addition to the epigenetic and nucleic acid purification products, Zymo also provides genetic, epigenetic and transcriptome analysis services. For more information, please visit www.zymoresearch.com/epigenetics. Follow Zymo Research Corp. on Facebook , LinkedIn, Twitter, and Instagram.
Trademarks:
All trademarks are the property of their respective owners. Zymo Research Corporation, the stylized logo, and the tagline "The Beauty of Science is to Make Things Simple" are trademarks of Zymo Research Corporation and are registered with the USPTO.